Impact assessment to remain a key part of the UK's new research assessment framework, following a pilot scheme at a number of universities
Impact assessment will remain a key part of the UK's new research assessment framework, following the results of a pilot scheme at a number of universities.
The Higher Education Funding Council for England (Hefce) has released the findings of the impact pilot, launched to help decide how heavily impact will be weighted in the proposed Research Excellence Framework (REF). The pilot's findings support the use of impact in research assessment, but with recommendations on improving the process. Hefce hopes to publish further details and early decisions based on the pilot in January 2011.
In total, 19 recommendations are made in the report, based on the findings of the expert panels that assessed case studies from 29 higher education establishments (HEIs). 'There are a number of refinements that are recommended,' says Graeme Rosenberg, manager of the REF pilot at Hefce, including that 'institutions need better guidance to present their evidence in a clear way.'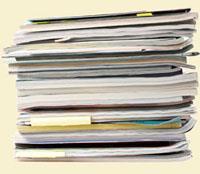 Jonathan Tennyson from the physics department at University College London, UK was involved in the pilot scheme and welcomes the recommendations, explaining that he found the definition of impact used in the pilot 'far too limited'.
Comparing the Hefce approach with that of the impact statements required by the separate research councils, Tennyson felt that excluding academic impact and imposing a 15 year time limit on impact meant that some research in the department could not be counted. These limits have broadly been supported by the pilot although the report recommends that timeframes be extended if required.
David Sweeney, Hefce director for research and innovation, explained that Hefce introduced impact to catch work that 'didn't naturally fall into the kind of work that was recognised and rewarded by the Research Assessment Exercise.' Hefce now plans to consult with HEI's before making its final announcements next year. However, Sweeney described the basic framework as being 'pretty firmly set'.
Asked about the problems that chemistry might face, Sweeney felt that chemistry would mainly face the same issues that were experienced by the physics departments in the pilot, from the time lag before impact can be measured to the confidentiality issues around commercialised research.
In July, the UK's universities and science minister David Willetts announced that introduction of the REF would be delayed by a year to resolve potential issues with impact assessment, which could have a weighting of up to 25 per cent. This was due to fears in the academic community that focusing on impact could stifle blue skies research. The new REF assessments will be completed in 2014 to inform funding decisions from 2015.
Laura Howes