UK science association hopes to make £750,000 by auctioning 90 historical texts from its library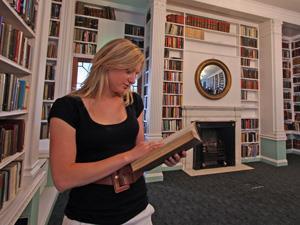 Several iconic texts from the history of scientific discovery are set to go under the hammer at Christie's in London later this year as the Royal Institution (RI) attempts to pay off its debts.
The RI is hoping to raise £750,000 from the sale of ninety books from its library which date from the 16th to 19th century. Among the books on offer are a first edition of the 16th century physician Andreas Vesalius' book on human anatomy, De humani corporis fabrica (expected to fetch between £140,000 and £220,000), along with works by household names including Charles Darwin, Johannes Kepler and Isaac Newton.
The RI is still struggling to pay back debts from a multimillion pound refurbishment of its London headquarters seven years ago. It was on the verge of having to sell the building in 2013 when short term help came in the form of an anonymous £4.4 million donation, allowing it to pay back a £3 million loan. But the Institution still owes around £2 million, and must make up the shortfall by selling off other assets.
A spokesperson told The Guardian the sale of the books was a 'one-off' that was part of a 'wider approach taken by the Royal Institution trustees to secure a long-term sustainable financial future'.