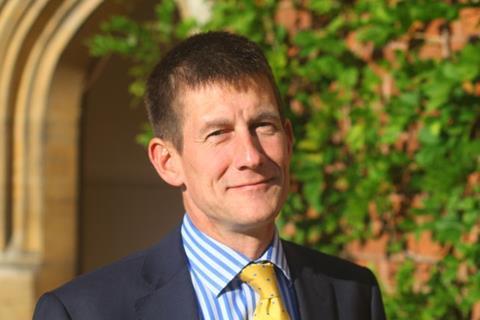 The Royal Institution has appointed Shaun Fitzgerald, an engineering professor at the University of Cambridge, UK, as its new director.
Fitzgerald has a background in both academia and business. His research focuses on low-energy ventilation and in 2006 he founded a spin-out company – Breathing Buildings – that designs hybrid ventilation systems.
In a statement, the Royal Institution's chair of trustees, Richard Sykes, said the decision to appoint Fitzgerald was unanimous among the organisation's board of trustees. 'Having founded a technology-based start-up and built it into a highly successful business, it is his mix of science and commercial skills, and his belief in the importance of public engagement with science, which make him such a strong appointment,' he added.
The Royal Institution recently suffered financial difficulties owing, in part, to a costly refurbishment of its Albermarle Street headquarters, and was forced to sell some of its books in 2015 and rent out some of its premises as retail space. It has been debt free since 2016.
Fitzgerald said he was 'genuinely excited' to be leading the organisation. 'The RI is a much-loved institution with a rich heritage and a purpose to connect people with science, which is more important today than ever before,' he said. He has taken up the post with immediate effect.