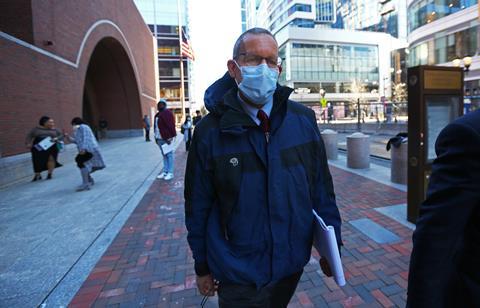 The legal team of Charles Lieber, the former chair of Harvard University's chemistry department who was convicted in December 2021 of failing to disclose funding from China, has had his sentencing date postponed once more. Lieber's sentencing date is now 13 April, and he faces up to 26 years in prison and $1.2 million (£982,000) in fines. His sentencing was previously set for 11 January, but was pushed to early March, mid-March and then late March.
The most recent reason Lieber's lawyers cited to delay sentencing is that the US Probation Office was late in releasing its first draft pre-sentence report, which contains contextual, historical and personal information about him to help the judge determine an appropriate sentence. Lieber's legal team pointed out that the report was turned over just 26 days before the most recent sentencing date, instead of the required minimum of 35 days.
Lieber, who is living with late-stage lymphoma and has been on paid administrative leave since being charged more than three years ago, quietly retired in February, according to The Harvard Crimson. He was the first faculty member to receive the Joshua and Beth Friedman University University Professorship, back in 2017. The chair supports a tenured faculty member who has shown extraordinary academic accomplishment and leadership at Harvard. On 23 March, the university announced that quantum physicist Mikhail Lukin will succeed Lieber as its Joshua and Beth Friedman University Professor, effective 1 July.