David Cameron's cabinet reshuffle ushers in new faces for research and universities posts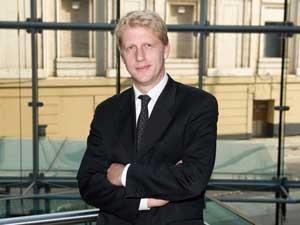 The UK government has a new science minister, as well as energy and business secretaries following a victory for the Conservative party in the 7 May general election.
The party won 331 of the 650 seats, enough for an outright majority, while their former coalition partners the Liberal Democrats lost 49 seats. Over the past few days Prime Minister David Cameron has been re-organising the cabinet, as positions previously held by Liberal Democrat MPs are filled by Conservatives.
Jo Johnson has been appointed the science and universities minister within the Department of Business, Innovation and Skills, overseen by new business secretary Sajid Javid who replaces Liberal Democrat Vince Cable. Amber Rudd has been named energy and climate change secretary – a post previously held by Liberal Democrat Ed Davey.
Johnson is the brother of London mayor Boris Johnson and has been MP for Orpington since 2010. Before being elected to parliament he worked as an investment banker, and later as a journalist at the Financial Times. He does not have a scientific background, but has previously highlighted the importance of overseas students for UK universities.
Rudd has been a minister at the department for energy and climate change since July 2014 and has called the scientific arguments for manmade global warming 'completely compelling'. Her appointment has been welcomed by environmental groups including Greenpeace and the Renewable Energy Association.
While it is too early to tell what the reshuffle might mean for researchers, some science organisations are concerned that research budgets could be hit by the Conservatives' continuing programme of austerity.
'The new government can no longer simply be positive about science,' said Mark Downs, chief executive of the Society of Biology, in a statement. 'With over £1 billion wiped off the research budget as a result of inflation over the last five years there needs to be a real commitment to see research as an investment and grow expenditure well above the levels of inflation.'
'The Conservatives have been clear that difficult spending decisions lie ahead,' said Naomi Weir, acting director of the Campaign for Science and Engineering. 'As part of the Coalition, [they] provided relative protection for science and engineering, recognising the benefits it brings to the economy and society.'
'In his new role, Jo Johnson is in a strong position to ensure science and engineering is a central feature of the government's long-term economic plan.'