Massive research funding cuts are planned in a bid to boost defence spending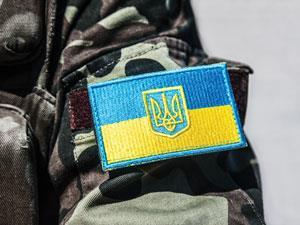 Rapid growth in defence spending has led Ukraine's president, Petr Poroshenko, to announce plans to cut science funding to the bone. Reportedly the cuts to the science base could be as high as 25–30%. The money saved would be spent on the country's army.
In September last year, Poroshenko said: 'We no longer plan to spend billions of people's and taxpayers' money on useless research programmes, which in recent years have been only the subject of theft.' He added that Ukraine would now focus on producing more precision weapons, drones and other military hardware.
As part of these money saving plans, the Ukrainian government wants to reduce the number of higher education institutions from 802 to 317. According to Sergey Kvit, Ukraine's education minister, this will save at least UAH320 million (£9 million) this year. At the same time tuition fees in Ukrainian universities will increase by 30–35%.
This initiative has received the support of the Ukrainian parliament. According to a spokesman, parliament has already approved cuts to the higher education budget.
At the same time the government also plans to conduct a reform of the country's science academy. According to David Statnikov, an academic and vice president of the Center of New Technologies of the Ukrainian Academy of Science (UAS), the reform will involve optimising the academy's internal infrastructure and closing some of its inefficient institutions. The UAS currently has one of the world's most diverse and multi-divisional structures, comprising more than 130 research and 30 support subsidiaries. But this may all change within the year.
As part of the planned cost-savings drive, the government also has plans to cut humanities programmes. Future reform will also involve using land and property owned by the academy for commercial purposes. In order to save costs, the UAS may be united with other Ukrainian scientific academies, in a similar manner to reforms in Russia. The government does, however, plan to maintain funding to the best scientific laboratories and industrial institutions.
At the same time, there are plans for greater scientific cooperation with the EU. This is reflected in Ukraine recently signing up to Horizon 2020, the EU's flagship research programme. Kvit and Carlos Moedas, the European commissioner for research, science and innovation, signed the agreement on the 20 March.
In the meantime, leading Ukrainian analysts and some officials have criticised the plans. Alexander Okhrimenko, president of the Ukrainian Analytical Center, one of the country's leading centres of politics and economics, says that the funding cuts may result in further stagnation of Ukraine's science base. In 2014 Ukrainian science funding amounted to only UAH4 billion (£118 million).
According to analysts at Ukraine's ministry of education, these reforms are desperately needed, and were one of the conditions of the recent provision of a loan to Ukraine by the International Monetary Fund.