Over the past decade the magazine has won or been nominated for several awards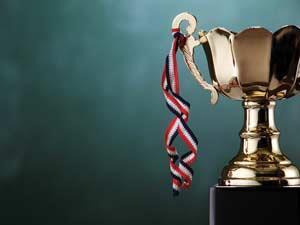 Chemistry World has been awarded the Association of Learned and Professional Society Publishers (ALPSP)/Charlesworth Award for Best New Journal. Applications were invited for any print and/or electronic journal worldwide launched since 2000. The entries were judged on the basis of content, appearance and the effectiveness of the launch campaign.
Phil Abrahams, publisher, Chemistry World, said: 'We are delighted to win the award. We took a bold decision to start afresh with a completely new membership magazine, closing down an established predecessor [Chemistry in Britain]. Chemistry World was more than a change of name: radical new designs were used to support a more topical, wide-ranging, higher quality editorial style, to make our coverage more accessible and relevant to a diverse readership. Our readers have reacted positively.'
Chemistry World (October 2004)
Ed. Since 2004 Chemistry World has won or been nominated for several awards, including winning best monthly business and professional magazine at the PPA Magazine Awards in 2006 (after being highly commended in the same category the previous year), being shortlisted for best designed feature pages at the 2006 Magazine Design Awards and shortlisted for the Online Media Awards in the best specialist site for journalism category in 2013 and 2014.