Letters
David Jones in 'Sparks of illumination' (Chemistry World, January 2011, p80) lists three sparkers: iron, titanium and cerium, but he does not refer to the actinide metals, neither does he refer to pyrite, FeS2. The name pyrite is derived from the Greek in allusion to the sparks emitted when it is struck.
It is very likely that pyrite played an important role in early man's use of fire.
I F Ferguson MRSC
Preston, UK
Professor Griffiths' most enjoyable historical profile of the life of Marie Curie (Chemistry World , January 2011, p42) indicated that 'Marie's most lasting legacy is the inspirational example set to generations of scientists..' and this, I believe,
is reflected in one of the European Commission's Research Grant schemes, namely the Marie Curie Fellowships.
These fellowships have, over the past years, provided thousands of researchers with the opportunity to undertake further research training at universities and research institutions throughout Europe.
These prestigious awards allow both men and women to further their research career development at a graduate and post doctoral level in all the major scientific disciplines. Further details on the fellowships and on past
projects are available on the EU Cordis and Marie Curie Fellowship websites.
It is also appropriate in that these fellowships include a transnational mobility requirement that is seen in Marie's history, and therefore a befitting tribute to this remarkable scientist.
M A Forde CChem FRSC
Galway, Ireland
I'll wager I'm not the only RSC member who followed with interest the activities of that very talented Chinese lady tennis player Li Na, who, at the time I write, has reached the final of the singles in the Australian Championships. I do hope the weather is kind to her.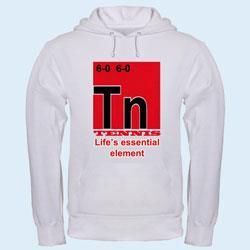 I Williams MRSC
Royston, UK
Ed: Took us a while to get this. How many equally hilarious chemistry sports stars are there?
In your article entitled 'South Africa sends medical isotopes to US' (Chemistry World, February 2011, p7), the statement 'Mo-99 is widely used in medical scans' is not correct.
Molybdenum-99 is a high energy beta emitter (half-life 2.75 d) and only serves as a mother radionuclide for the imaging gamma emitter technetium-99m (half-life 6.01 h).
The latter is obtained in radiopharmacy departments by eluting Mo-99 generator columns. In fact, breakthrough of toxic Mo-99 in the eluate would be rather dangerous to patients.
I was surprised that the author did not mention the relevant Tc-99m.
M Glaser MRSC
London, UK
Ed: We are very grateful to everyone who has written to us on this topic. Please see online for further letters.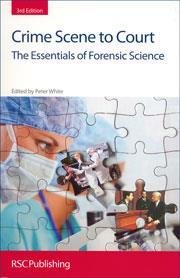 Your recent career profile (Chemistry World, February 2011, p67) paints an enthusiastic view of forensic science. A recent review of the book Crime scene to court, published by the RSC (and, therefore, presumably providing the RSC with some revenue), hails the latest edition as being 'widely regarded as the best in its field'.
Leading academics and some professional bodies have raised their concerns in the press and in letters to politicians following the UK Government's announcement to close down its Forensic Science Service - the major provider of forensic science expertise with 60 per cent of the current market - before March 2012. It's a shame that the RSC, of which many FSS staff are members, doesn't seem to have mentioned this in Chemistry World, or appear to have a view on the demise of a world-class service.
R Pugh CChem MRSC
Huntingdon, UK
It is a sad fact that since joining the RSC, the number of chemistry related vacancies advertised in Chemistry World has declined from several pages to virtually nil in the February 2011 issue, and that even the Careers clinic in this edition opts for suggested job opportunities in insurance.
While a knowledge of chemistry may be essential in some areas of insurance, surely there are still careers in which chemistry plays a key role?
Research, both industrial and academic, and teaching spring to mind. For the latter, a sound knowledge of, or an enthusiasm for, chemistry is undoubtedly one of the vital ingredients for informing and inspiring young chemists of the future?
M F Wilson FRSC
By email
Charlotte Ashley-Roberts responds: Thank you for your letter to Chemistry World. Although it is sad that there
are less chemistry related vacancies advertised in the back of the magazine, I am glad to say that there are more advertised online through Chemistry World Jobs.
It is a sign of the economic climate that employers are choosing to advertise in spaces that cost less, such as online job boards, and while some companies still advertise in print, most do not.
Chemistry World is one place to look for jobs but there are many others.
I read with just a little concern your recent editorial (Chemistry World, February 2011, p2) 'BP and Russia in Arctic oil deal'. Referring back to the Gulf Coast spill last year, it included this reference to a report of the spill: ' . . . the oil spill now so strongly associated with the BP name was described as the result of risk factors, oversights and outright mistakes on the part of BP and its partners'.
On the one hand, nobody in BP has appealed to me for support. On the other hand, any utterance I made on this topic would not be on a self-appointed basis as I had major media involvement with it in the UK and in the US. Moreover, I have written a monograph of about 40 pages on it entitled The 2010 Gulf Coast oil spill . It was published by Ventus Publishing in Denmark and can be accessed in electronic form free of charge.
The monograph attempts to give a balanced coverage and I believe that someone studying it might not fully accept the quotation above. I shall be pleased to receive feedback.
J C Jones FRSC
Aberdeen, UK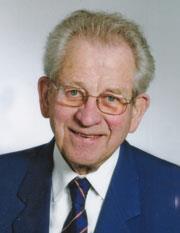 Readers may be saddened to hear that Hermann Keck, inventor of the colourful eponymous clip (Chemistry World, December 2009, p78), has died.
Keck was born in 1919 in Treysa, Germany. When the second world war broke out, he was conscripted into the German Army, and it was at the end of the war, when he was interned in France, that the gift of an inorganic chemistry text fired his love for chemistry.
Upon his release, he studied for an undergraduate degree and then a PhD at the Phillips University in Marburg where he studied siloxene chemistry.
He had a varied industrial career in Germany and Switzerland, inventing devices in his spare time.
The most successful was the hard plastic clip he patented in 1984, widely used by laboratory chemists the world over, that came to bear his name.
He died in Switzerland after a short illness.
Andrea Sella FRSC
London, UK