The headine Nuclear waste research resurfaces
The headline Nuclear waste research resurfaces (Chemistry World, January 2010, p12) better profiles my concerns than I could have imagined. In my opinion, and subject to an understanding of tolerability of risk, no toxic material should ever be left to the vagaries of uncertain isolation and abandonment. The public is rightly sceptical of proposals to dump nuclear waste - particularly that containing significant quantities of plutonium - to a hole in the ground. The categorisation of nuclear waste into three classes, namely high level waste, intermediate level waste and low level waste belies the nature of many hundreds of different radioactive waste forms and oversimplifies requirement to recover, condition and temporary store before subsequently disposing of material containing an element unknown to Mankind before 1944 and about which little of its environmental chemistry is known.
Under circumstances where many tonnes of plutonium oxide will have to be kept permanently in safe storage on or near to the surface, is it imperative to dispose of perhaps 300-400 kg of plutonium in the plutonium contaminated material (PCM) currently kept in thousands of steel drums at Drigg and Sellafield? Of course there are risks associated with the surface storage of PCM, fire being of particular concern, but are the risks tolerable? Experience over the past 50 years or so and particularly since the advent of licensing in 1965 suggests that they are.
In a deep underground repository, flammable gases generated by radiolysis of organic material and bacterial action could risk explosion and influence isotope mobility. Since other bulk high level waste currently stored in cooled and sparged tanks or in vitrified form contain little plutonium it may well be feasible after further conditioning to deposit this waste in underground stores but why risk damaging the local geological environment and risk egress of radio isotopes to the environment when the vitrified material could be used as a source of heat?
Secure, controlled and monitored storage of nuclear waste will be needed for the foreseeable future since not only has the nuclear industry at least another 30 years to run but importantly no suitable waste disposal site has yet been identified. Further not one of all the different wastes is currently in a condition that could be disposed of safely. At this time it would not be possible to develop a safety case that would be acceptable to the regulators.If safe, robust and regulated storage is available today there is little reason (nor indeed option) not to continue with a strategy of storage, thus giving opportunity to develop processes to recover a valuable fuel; reactors that could 'burn' unwanted transuranics and reduce longevity may soon become available.
Continue the long-term research by all means; there is much yet to do to understand isotope mobility, pathways into the food chain, the biological effects of radiation, and to evaluate health detrimentbut temper enthusiasm for disposal and abandonment by concentrating on the pressing demands of the moment.
The future of the nuclear industry depends on convincing the public that the Genie is under control. Put the Genie to work, don't lose him!
D Bradley FRSC
Liverpool, UK
Derry Jones suggests that the crystallographer J D Bernal was a model for a character in C P Snow's 1934 novel The Search (Chemistry World, February 2010, 42). But there is another thinly disguised chemist lurking within its pages. In the 1920s there were two contrasting views about organic reaction mechanisms. One was based on ideas formulated by Bernard Fl?rscheim and Christopher Ingold and was essentially electron-free, being based on notions of 'partial valencies' and the ability of one atom to demand partial valency from an adjacent atom. The other was proposed by Arthur Lapworth, but significantly developed by Robert Robinson, and was the fore-runner of today's electronic representations.
There was much acrimonious debate in the chemical press as to which was correct. In 1926 Robinson publicly corrected some of Ingold's results in which he (Ingold) had mis-identified some reaction products in a reaction which then appeared to support his theory. The correction made, the results now supported Robinson's version. Ingold capitulated in a letter to his rival: 'I shall publish again on the subject . When I do, I shall turn right round. I do not care two straws what the public in general ... (the remainder of his letter is missing)'. And indeed he did.
To my mind the most intriguing character in The Search is the Oxford chemist, Professor Desmond. Snow has another researcher write of him: 'I know that distinguished investigator....I suspect that next year he will be elected with acclamation to the Royal Society. As a result of idea-appropriation on the largest scale'. After Ingold's 'turn round' he espoused and adopted Robinson's approach to mechanisms.
Ingold's name became synonymous with mechanistic studies in chemistry, not Robinson's, a situation that caused the latter much anguish. Who, I wonder, was the inspiration for the character of Professor Desmond....?
A T Dronsfield FRSC
Chair, RSC Historical Group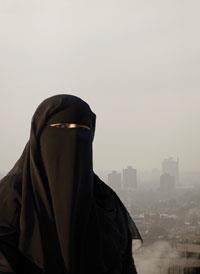 I enjoyed the article Shining a light on vitamin D (Chemistry World, January 2010, p52), finding it informative and revealing. It made me wonder whether Asian women in this country might be especially vulnerable. Many expose only their faces to direct sunlight, others merely their eyes, while some expose no area of their body.
Is there any acceptable medical evidence that there is a higher incidence of rickets, osteomalacia and osteoporosis among this sector of our society? If not, only two conclusions may logically be drawn: either the data in the article are flawed; or these women are spending lengthy periods, lightly clad, taking advantage of whatever sunshine, in the confines of their back gardens.
N Rose CChem FRSC
UK
The feature Operation outsource (Chemistry World, January 2010, p48) focuses on outsourcing to developing countries, particularly China, with the underlying view that this is not a bad thing. The only real concern expressed is for the long term future of outsourcing in these countries.
As one who jointly started an outsourcing company in the UK in the early 1990s, I would like to offer a somewhat different perspective. Western companies offering outsourcing services can and, often will, list a number of reasons why 'west is best', including confidentiality, reliability, ease of communication, better management, geographical convenience, and a common culture. However, most of us accept the global free market and that outsourcing choices will be made by a similar combination of factors to that driving any business decision. The service industry has addressed this competition by sophistication of service offerings, specifically focusing on types of chemistry which had not previously been outsourced, and attempting to forecast and develop areas which are likely to be outsourced in the future.
Unfortunately, one factor that seems to be ignored is the effect that all these changes are having on fundamental chemistry skills within in the west. In the short term pharma companies will obviously benefit from lower costs and their recruitment of chemists, and increasingly biologists, will present no greater problems. However, in the long term the demise of many local service providers, and the move by others from synthetic chemistry to specialist areas requiring a very narrow skill base, is likely to have serious consequences. In spite of the enormous advances in biologics, small molecules are going to be vital in developing new therapies for the foreseeable future, requiring highly innovative organic chemists. Service companies have become a major source of such chemists as market pressures have forced them to train and innovate. The current trend in outsourcing threatens the development of such chemists in the west.
Big Pharma may feel that they are immune from these threats as they will retain such chemists in-house, but how will they recruit new ones as chemistry is increasingly seen by students as a poor career choice?
B Walker CChem FRSC
Belfast, N Ireland
Flashback recalled the interest in the relationship between science and music that inspired Dot Allison (Chemistry World, January 2010, p80). This fascination between science and music goes back at least to the alchemists and in particular to Michael Maier (1568-1622) in his work Atalanta Fugiens which contains his settings in 3 parts of 50 'epigrams' as canons (or fugues) based around a 'canto fermo' which according to my grandfather1, 'may be a varied form of some tune having alchemical associations and the fact of its constant use may be taken as symbolical of the elusive formula for which the alchemist ceaselessly sought'. He took a group of students from St Andrews (The Chymic Choir) to perform several of them at the Royal Institution in November 1935 to illustrate a lecture by the professor of chemistry at St Andrews, John Read. A fifty-first fugue, 'Hydrogenesis' was a pastiche of Maier's work written by the Latin scholar H J Rose, and F H Sawyer:
A?r cumcrasso tenuis componitur a?r;
Adde Iouis fulmen, fit sonus, unda manet.
With a dense gas, a thin gas is mixed;
pass the electric spark (literally, Jove's thunderbolt!),
and pop, you have water!
This 'alchemy' was of course not discovered for nearly 200 years. While the website referred to below contains instrumental versions of several of the Maier fugues, with the rest in prospect, Hydrogenesis is only to be found on a 78 rpm gramophone record, HMV JGS7, referred to as a 'private record' and recorded at the RI in 1935!
L Sawyer
Edinburgh, UK