Andrew C Scott
Oxford University Press
2018| 256pp | £20
ISBN 9780198734840
Buy this book from Amazon.co.uk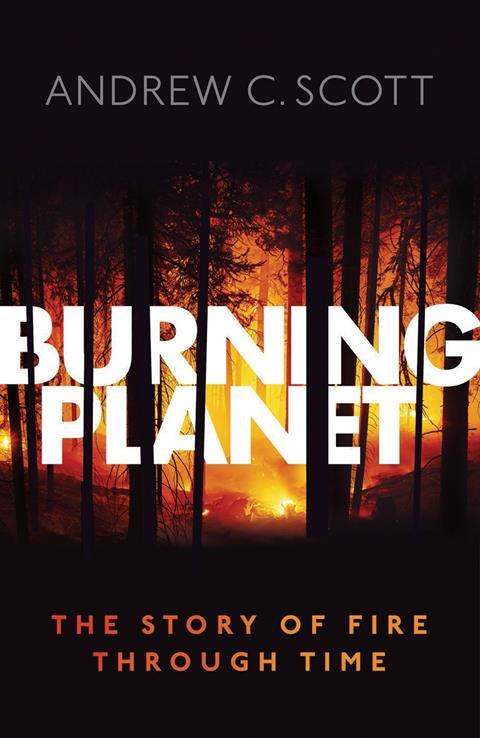 The story of fire could be told in many different ways. Burning planet charts the natural history of wildfire and its ability to provide clues to events in the history of Earth, the burning planet itself. Wildfire is discussed as a necessary and natural component of our planet's ecosystems; one that was present long before us and will endure long after us.
Andrew C Scott is a professor of earth sciences and has dedicated much of his career to paleobotany and the presence of charcoal through time. Burning planet begins with an in-depth discussion of charcoal in Earth's geological record before returning to the basic factors of fire, and how changes in fuel, oxygen and temperature provides a record of climate fluctuations. The book then examines instances of wildfire in the present day and concludes with a discussion of the future of fire. This final chapter is perhaps the most intriguing, when Scott's focus shifts from a geological to a human perspective, exploring the question of whether wildfire should be prevented and managed. Although at first glance the answer to this would seem obvious, Scott's narrative draws out the complexity of the issue, particularly at a time when global temperatures are increasing, and human settlements continue to encroach on the boundaries of areas routinely affected by wildfire.
This book would have benefitted from greater use of colour images as the few colour plates present are impressive: satellite photographs of plumes of smoke billowing across the Pacific from Californian wildfires, and deer escaping to water, silhouetted against an inferno.
Scott's obvious passion for the topic is clear, but the tone is largely academic. An appendix including the geological timescale and a glossary is provided as specialist terms are used liberally throughout. The book provides a scholarly and thoughtful account of the long history of fire on Earth, however someone with prior knowledge of geology would certainly gain more than the general reader.