As the digital revolution continues to disrupt even the world's most established business sectors, the pharmaceutical industry will need to shift and adapt if it is to realise its vision for the future of healthcare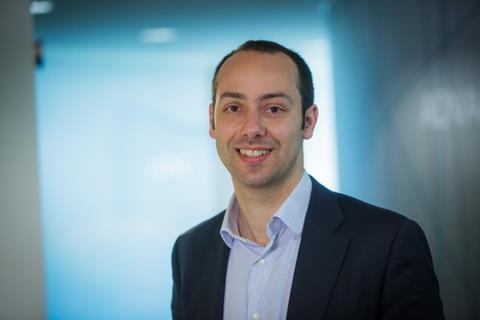 Many pharmaceutical industry professionals consider the current healthcare model inefficient. A growing and ageing population and spiralling healthcare costs are just some of the societal and economic challenges the industry faces. Against this backdrop, there is an ever-increasing need to push more high quality, safe drugs through the pipeline. While it may appear that the drastic changes needed to overcome these hurdles are a long way off, the advent of digital healthcare is providing a clear vision as to how we can get there.
Today's healthcare model
As individuals, we only enter clinical consultation and become patients when something goes wrong. In the current emergency-based healthcare model, it is the symptoms a patient presents that forms the basis of evaluation. Various diagnostic methods are available to determine what disease or ailment affects them. The patient will be administered drugs or treatment upon diagnosis, but the level of monitoring thereafter can vary greatly. It will often depend on the seriousness of the illness and whether the patient was hospitalised.
Fast-track clinical trials are necessary to meet demand and push new products through the pipeline faster and more efficiently
More often, patients undergo trial and error treatments until the one that works is found. The traditional healthcare model is based on broad-spectrum therapies applied in an undifferentiated way to broad groups of patients. This has led to the production of blockbuster drugs, where treatments can be applied to a broad number of patients but the efficacy of such drugs is not matched to individual patient differences. As global healthcare systems strain under societal and economic pressure, pharmaceutical supply chains must become more effective and reduce waste to lower medicine manufacturing costs. As we move from a single product for millions to - in extreme cases - a product for each individual, effectively monitoring products throughout the supply chain will accelerate the trend towards more complex manufacturing and advanced therapies. Fast-track clinical trials are necessary to meet demand and push new products through the pipeline faster and more efficiently.
Digital technologies can play a significant role in overcoming these challenges, ushering in a new era of healthcare – one in which affordable, effective and safe medicine is accessible to patients at the optimum time.
Prevention is the best medicine
Digitisation has the potential to transform the healthcare sector on a number of levels. Digital technologies – like the FDA-approved Series 4 Apple Watch with its built-in electrocardiogram sensor – are not only showing us what is possible with our current healthcare model, but opening the door to a whole new digital world for healthcare. This is particularly relevant as we move away from traditional emergency-based models towards data and evidence-based solutions that underpin a preventative measures approach to healthcare.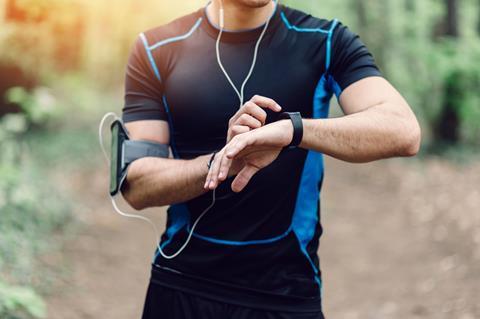 We generally consider a doctor's level of experience and exposure to a range of different situations a good indication of their skill – and we know that experience cannot be taught. Digital technologies, however, enable the continuous monitoring of individuals. Mining the datasets that observation creates can unlock troves of the type of insight medical experts have traditionally gained through experience.
The collective learning effect that emerges from analysing vast datasets – and identifying the patterns in them – will enable healthcare professionals to recognise certain illnesses much quicker, and with more accuracy. This has far-reaching implications for the pharmaceutical industry, and it will ultimately reduce the financial burden on the healthcare system.
By processing data, it will be possible to provide personalised lifestyle recommendations designed to prevent potential illness
While your fitness tracker is able to monitor your heart rate, it is possible to imagine a future in which much more complex wearables exist. With their ability to monitor a multitude of health parameters, these wearables will provide a wealth of information about their user. By processing this data, it will be possible to provide personalised lifestyle recommendations designed to prevent potential illness.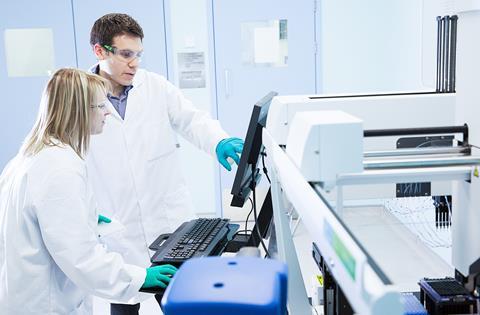 Keen to explore opportunities in this space, Amazon is using its Alexa technology to monitor patients' stress levels by measuring changes in their voice while they are at home. This is not only a means to inform health professionals when someone is ill, but the data can be fed back into the R&D stage of treatment paths and used to accelerate the development of new methods.
Putting the patient first
The healthcare model of the future will also facilitate huge shifts in the way that business models operate within the industry.
Healthcare professionals may need to consider how the servitisation model is being employed in other industries, such as aerospace. This model – by which services and their associated outcomes are sold instead of products – will need to be introduced into healthcare to enable the adoption of digital technologies across the supply chain.
By moving to outcomes-based payments, companies in the pharmaceutical industry will be remunerated based on patient outcomes such as the number of lives improved or patients cured. This shift will enable the de-risking of digital technologies and will incentivise innovation within medicines manufacturing.
Smart blister packs could be used to inform patients when to take their medicines
Another advantage of digital approaches is that they allow companies to design solutions in response to in-service product performance data. Rather than using traditional methods to collect data and instead of monitoring the performance of a product while it is in service, companies will be able to gain important information about adherence and compliance. Smart blister packs are one example of a technology that can be used to inform patients when to take their medicines. Rather than having a pharmacist provide this information on a piece of paper, imagine a scenario whereby a smartphone alert fulfils that purpose.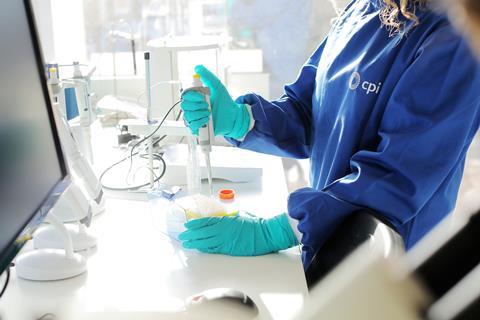 Sensors offer another avenue for data capture, providing key information on how a patient uses a particular device. For example, some companies can determine whether an asthma patient or someone with a progressive lung disease is using their inhaler correctly by measuring airflow. This helps healthcare providers ensure patients get a full dose of the medication. Dosages could be coupled with apps designed to assist the patient further, for example, by sending refill reminders and providing real-time feedback on technique. They could also be used to encourage patient engagement through adherence scores. By allowing us to directly monitor the benefits of a particular drug on our health, these technologies encourage patients to adhere and comply with recommended treatments.
Manufacturing for a modern era
Manufacturing has long been considered the unavoidable financial burden of the process of producing a drug. Now that the proposition is changing to an increasingly personalised approach, manufacturing is taking more of a leading role. There are many areas within medicine manufacturing where digital technologies can drive innovation. One benefit is that the digital design of products and processes enable manufacturability. That ultimately means better medicines, delivered at a lower cost and tailored to the individual.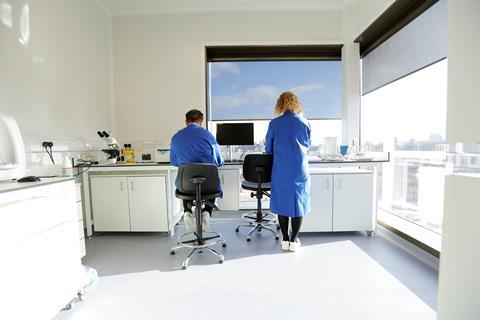 Digital technologies will also allow the leveraging of knowledge, demand forecasting and inventory management. By leveraging learning across businesses, companies can take R&D stage insight and qualify it in appropriate models and reports. When that understanding is seamlessly shared across an entire organisation, it can be used to manufacture drugs in a much more efficient, safe and reliable way.
The implementation of make-to-order manufacturing methods – as opposed to make-to-stock – is a possibility of digital innovation
Another key component of digital transformation in healthcare is reducing the cost of manufacture. The implementation of make-to-order manufacturing methods – as opposed to make-to-stock – is a possibility of digital innovation. This will cut down on the amount of materials currently wasted in the supply chain. Furthermore, advanced robotics can also facilitate the manufacture of a variety of high-quality drugs by enhancing throughput and providing unparalleled consistency.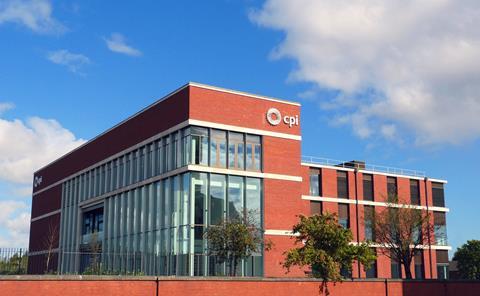 CPI helps UK companies create platform technologies to facilitate the development of digital manufacturing processes. The support available at CPI includes enabling the production and design of connected medtech devices to regulatory standards, smart packaging capabilities and expertise in smart adherence technologies. The Medicines Manufacturing Innovation Centre is establishing pre-competitive consortia across the value chain and providing an environment in which companies can collaboratively develop these key platform technologies. The goals set out by the centre, such as addressing issues related to continuous manufacturing and enabling just-in-time clinical manufacturing, will help the industry overcome significant hurdles and embrace digital technologies. Through a skills development agenda, it will deliver the workforce necessary for Pharma 4.0 and allow companies to explore innovations beyond the regulatory frameworks, de-risking these technologies and revolutionising healthcare systems across the globe.
Are we there yet?
There are a number of barriers preventing the realisation of a digital future for healthcare. It is critical to understand that the environment in which the healthcare system is operating is highly regulated. Issues such as the ownership of patient data, which applies to both preventative data and data collected during treatment, need addressing before this future can materialise. We must create spaces where pre-competitive collaboration is encouraged and companies can come up with new concepts that can be proven in real-life situations.
It is clear that we are at the cusp of a revolution in healthcare
This is where the CPI's Medicines Manufacturing Innovation Centre is an asset because it can help to completely de-risk the adoption of new technologies and provide a unique good manufacturing practice (GMP) environment to prove these concepts work.
That said, this isn't a race. It's not about implementing all these technologies at once, but instead taking small, significant steps towards our digital future. It is clear that we are at the cusp of a revolution in healthcare, but this revolution can only be ushered in by digital technologies.
Alfredo Ramos Plasencia is managing director of CPI Enterprises

CPI is a UK-based technology innovation centre. Established to support the UK process manufacturing industry, CPI collaborates with universities, SMEs and large corporates to help overcome innovation challenges and develop next generation products and processes.
Welcome to our Voices in Chemistry collection
1

2

3

4

5

6

7

Currently reading

Through the looking glass: a digital future for healthcare

8

9