Extracting all water content, maintaining a pH range between 5 and 7, and avoiding side reactions in the solvent system are critical to the accurate determination of water content in samples.
This webinar will focus on how the system can be modified to fit the needs of the sample. To improve solubility, the addition of a co-solvent, the elevation of the system's temperature and the addition of a homogenizer are all acceptable methods of improving water extraction from the sample. The addition of an appropriate buffer may be required to maintain proper pH control. Problematic functional groups and the specialty reagents that allow for their analysis will be discussed. In addition, the Karl Fischer Oven will be discussed with regard to insoluble or problematic samples.
A brief overview of different standards and how they may be used to verify that the system you are working on is functioning properly, will be covered as well.
During this webinar you will:
Understand the importance of choosing the correct KF technique and reagents for different sample types
Learn how to optimize KF titration for specific sample types
Learn how to use standards to verify sample results

Honeywell Research Chemicals' history in the industry dates back more than 200 years to when chemist Johann Daniel Riedel started production of pharmaceuticals in Berlin. Today, Riedel-de Haën™, Fluka™, Hydranal™, Chromasolv™, TraceSELECT™ and many other world leading brands are now part of the Honeywell Research Chemicals portfolio, providing researchers with a choice of high-quality, consistent chemical and analytical reagents, designed to improve productivity. The Research Chemicals business is headquartered in Seelze, Germany. It manufactures high-purity solvents and reagents for laboratory research and testing applications.
For more information on the Hydranal™ range of products please visit hydranal-honeywell.com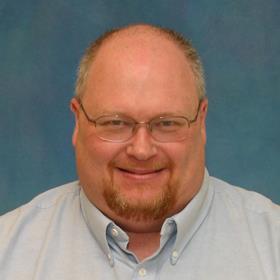 Speaker: Doug Clark, National Technical Specialist for Hydranal™ Reagents – Americas, Honeywell Research Chemicals
Doug Clark is currently the National Technical Specialist for Hydranal™ at Honeywell. He runs the Hydranal Technical Center in St. Louis, Missouri, USA and has more than 28 years of experience with the last 20 years dedicated to Karl Fischer titration.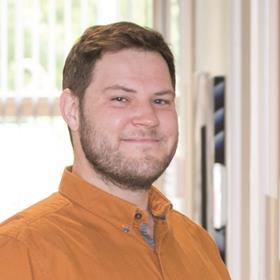 Moderator: Benjamin Valsler, Digital editor, Chemistry World magazine
Ben is the digital editor of Chemistry World magazine, producing video and podcasts to accompany the magazine and website. Prior to joining the Royal Society of Chemistry, he was the producer of the award-winning Naked Scientists, making local and national radio programmes for the BBC, the Australian Broadcasting Corporation and Primedia in South Africa.