Discover the advantage and benefits of VCD compared to other analytical techniques and learn how to develop a more efficient workflow
Click the button below to register
and view a recording of the webinar
Vibrational Circular Dichroism (VCD) is used to determine the absolute configuration of compounds in solution. As a result, it doesn't require crystalline substances. For this and other reasons, VCD occupies a unique position among analytical techniques, providing a much easier and faster approach with significant advantages and benefits for medicinal chemists and anyone working with chiral molecules.
In this one-hour webinar, AstraZeneca associate principal scientist Richard Lewis explains why rapid determination of absolute configuration is critical for the pharmaceutical industry. He then goes on to showcase practical examples of its use in recent projects including SAR (Structure–Activity Relationship) and incoming materials.
By the end of this webinar, you will have learned:
How to make use of VCD to solve real problems in both pharma and medicinal chemistry and how VCD dovetails with existing analytical technologies such as x-ray crystallography and NMR
The benefits of using VCD in drug synthesis to identify the chiral center early, saving time and waste and enabling a more efficient, 'greener' outcome
How VCD can be used to clearly identify and differentiate diasteriosomers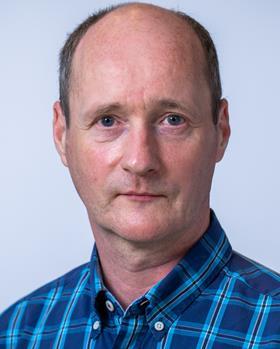 Speaker: Richard Lewis, Associate principal scientist

BioTools is a life sciences tools company that revolutionised characterisation technology for the most important therapeutics of our time: chiral small molecules and biologics.
The breakthrough analytical techniques developed by the company provide molecular structure information which governs safety and efficacy – analysed in a fraction of a time compared to traditional methodology.
Click the button below to register
and view a recording of the webinar