Application of FEP+ and Protein FEP+ to rapid discovery and optimisation of potent and selective kinase inhibitors
Click the button below to register
and view a recording of the webinar
Join Schrödinger's Aleksey Gerasyuto to learn how to accelerate your drug discovery using high performance Free Energy Perturbation (FEP) calculations in in silico chemical simulations
In this webinar, executive director Alexy Gerasyuto discusses the discovery of novel Wee1 kinase inhibitors using Schrödinger's FEP+ solution. We also explore how Protein FEP+ has been used in the rapid optimisation of kinase selectivity.
By watching this webinar recording you will:
Learn how computational methods are being applied to drug design and lead optimisation projects
Learn how physics-based methods like Free Energy Perturbation can dramatically save time and money compared to traditional drug discovery methods
See examples of successful applications of these technologies to real drug discovery projects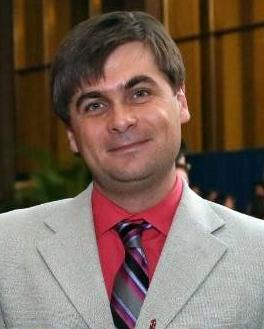 Speaker: Aleksey Gerasyuto, executive director at Schrödinger

Schrödinger's industry-leading computational platform to accelerate drug discovery and materials design is deployed by leading biopharmaceutical and industrial companies, academic institutions and government laboratories worldwide. Schrödinger is also applying its computational platform to a diverse and extensive pipeline of drug discovery programs in collaboration with pharmaceutical companies and has co-founded leading biotech companies. In addition, Schrödinger is using its platform to advance a pipeline of internal, wholly-owned drug discovery programs.
Click the button below to register
and view a recording of the webinar