Dangerous, dark and difficult to detect, poisons have been a common character in literature from ancient times to the modern day. Their ability to perform deadly deeds at a distance is a well-worn plot device for creating dramatic tension and playing on our real-life fears. But what is fact and what is pure fiction?
In this hour-long webinar you'll meet Hilary Hamnett, author of Poisonous tales: a forensic examination of poisons in fiction about how modern forensic toxicology knowledge can shed light on fictional poisonings. Hilary will take you on a tour of case studies from fiction to explore how the scientific (and not-so-scientific) knowledge of the day found its way into literature. Sometimes the identity of the poison is revealed, other times a cold case review is needed where real-life experience investigating poisonings can reveal the possible chemical culprit.
Using real forensic science Hilary explores the toxins and tinctures in our favourite works. Could a poison really mimic death in Romeo and Juliet? What is the cause of the mad Hatter's malady in Alice in Wonderland? What heartfelt poison was slipped into James Bond's martini in Casino royale?
This webinar will immerse you in these 'cases', where you will discover the captivating truth behind these tales and how real-life tragedies can replicate themselves in fiction.
Keep an eye out during the recording for the discount code. Using this, you can receive a 50% discount on the print and ebook of Poisonous tales: a forensic examination of poisons in fiction. Please note, offer ends July 20th, 2023.
Meet the author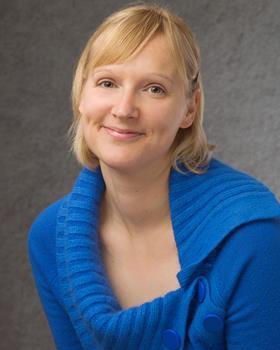 Hilary Hamnett
About the book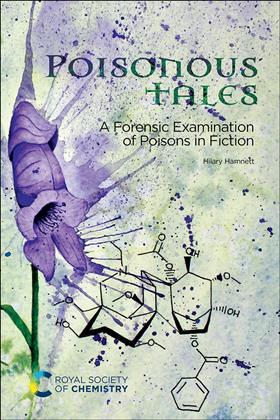 Utilising her knowledge of forensic science, Poisonous Tales author Hilary Hamnett explores the toxins and tinctures behind our favourite works.
The book is published by the Royal Society of Chemistry and will be available from May 17, 2023.

The Books arm of the Royal Society of Chemistry has been publishing scholarly titles covering the breadth of the chemical sciences for more than fifty years. Our books provide in-depth, up-to-date and authoritative coverage across the chemical sciences and related areas, making them valuable references for students, researchers and scientists in academia and industry. Our editors and authors are leading scientists and experts in their profession from across the globe.