Tarragona, Spain, boasts chemistry jobs in the sun for those seeking the quiet life
Where is it?
Tarragona is located around 60 miles south of Barcelona, in north east Spain. Originally a Roman city, the city sits on the shores of the Mediterranean Sea – and it's full of life all year round.
Why move here?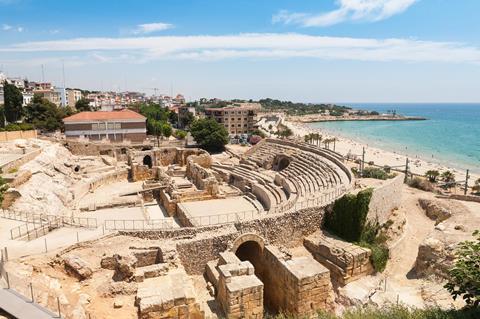 Sunny weather, amazing food, nice beaches… do you need anything else? Tarragona and its surrounding villages are among the favourite holiday locations of Spaniards. It's well connected to other Spanish cities by high-speed trains, and less than one hour away from the international airports of Barcelona and Reus.
From a jobs perspective, Tarragona is Spain's chemistry heartland. It's home to one of the biggest refineries in Europe, directly employing 10,000 people, while companies such as Dow, BASF, Bayer, Shell, Repsol and Cepsa also have a major presence in the area. Moreover, Tarragona welcomes researchers: the world-renowned Institute of Chemical Research of Catalonia (ICIQ) employs more than 200 PhDs, postdocs and group leaders, and was accredited as a Severo Center of Excellence – the Spanish government's gold standard for science.
Catalonia is probably the best place to do research in Spain, together with Madrid and the Basque Country

Lorena Tomás, Project Manager at ICIQ
What's the downside?
If you're used to big cities, coming to Tarragona may be a bit of a shock. It has shopping malls, supermarkets, and quite a few bars and restaurants… but that's about it. It's easy to get bored, but you won't need a car – everything is just a 10-minute walk away.
How much will I earn?
Spain's recent economic slump also means that, although the cost of living is cheap, salaries are far lower than the norm. PhD students usually get scholarships around €15,000 (£13,000) per year. It's not much, but they are tax-free and life in Tarragona isn't expensive for students. Shared flats are around €250 per person per month, while if want to find a place of your own it will cost around €500 in the city centre. A postdoc will typically earn €25,000-30,000, dependent on funding. Starting salaries in industry are just a bit below postdocs, but you may be able to negotiate for a higher pay packet if you have a PhD; the average salary is around €27,000.
The amazing weather and the hard working atmosphere of our research centres allow us to develop great chemistry and make a deep impact in our field

Carla Casadevall, PhD student at ICIQ
What else do I need to know?
If you come from another European Union member state, you don't need to apply for a visa to study or work in Spain. Things may get a bit trickier if you come from outside the EU, but only because Spanish bureaucracy is infamous for its eccentricity. Sometimes local government and embassies may require you to translate official documents – and then foot the bill for it. To avoid surprises, be sure to clarify who will be paying for any such services before agreeing a contract. Nevertheless, qualified employees and researchers shouldn't encounter many problems getting a work permit.
Spanish work schedules can seem a little crazy to an outsider, with a tendency to wake up early, work late, and take a long lunch break in the middle. Fortunately it's easy to get used to this new rhythm, and Spanish culture is open and sociable – so spontaneous meet-ups for cañas (drinks) with work colleagues and friends occur virtually every other day. Spanish culture involves a lot of hugs, which can be awkward at first. If you feel uncomfortable, just say so.
You can't miss the expressions of Catalan and Spanish culture, whether it's the food, language or the big Santa Tecla festival. I'd definitely recommend coming here

Rosemarie Somerville, PhD student at ICIQ
Where should I go?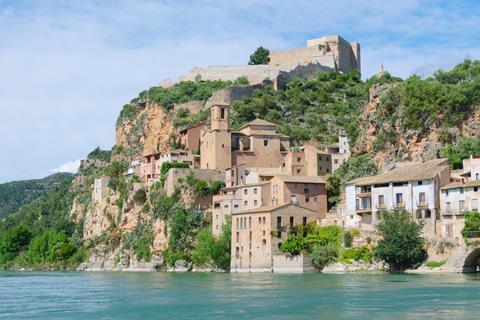 A few miles north of Tarragona boasts beautiful, uncrowded beaches ideal for unwinding in the Mediterranean sun. Scuba diving is a popular activity along the Tarragona coast, and the warm waters mean it's a great activity all year round.
If you're looking for something more thrilling, one of Europe's premier theme parks is less than 30 minutes away – PortAventura has some of the best rollercoasters in the world. Finally, Barcelona is only an hour away, with attractions such as the famous La Rambla and football stadium Camp Nou meaning there's always something to do.