Melbourne is a renowned hub for biotech and biomedical research but lacks other opportunities, finds James Mitchell Crow
Where is it?
Melbourne is a cosmopolitan city of 4.5 million people, located in Victoria, on the south east coast of Australia. It's a one hour flight to the nation's capital, Canberra, or a one and a half hour flight to Sydney.
Why move here?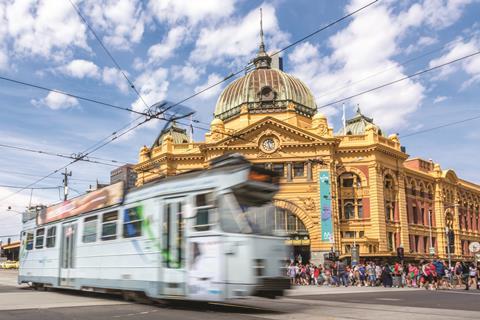 Australia's second largest city hosts one of the world's biggest biomedical research centres. IVF treatment, the cervical cancer vaccine, the rotavirus vaccine, the influenza drug Relenza (zanamivir) and the cochlea bionic ear implant were all developed here. Today, over 10,000 researchers and clinicians work in the Biomedical Precinct on the fringe of the city centre. The University of Melbourne, three major hospitals, and five large medical research institutes are all based here, along with research facilities for more than 180 companies, including CSL and GSK.
As a place to live, Melbourne is second to none – topping the Economist's world's most liveable city index for five years in a row. Situated on the Yarra river, the city's centre is relatively compact and easy to navigate, and is surrounded by suburbs with their own character.
Melbourne is known for its arts, and some of that creative flair rubs off on its science. It's difficult to not be inspired here. It's also hard not to feel immediately at home

Viviane Richter, science writer
And wherever you go, prepare for good coffee. Melbourne is renowned for its cafe culture, and Melbournians take their morning (or afternoon, or evening) brew very seriously – Starbucks has barely gained a toehold here. The city also boasts some of the world's best restaurants – when Heston Blumenthal closed the three Michelin starred The Fat Duck for renovations in 2015, he relocated his entire staff to Melbourne for six months.
The city also holds some of the crown jewels of Australian culture. It boasts an international comedy festival and music festivals, hosts the Australian Tennis Open and kicks off the Formula One season. It's also the home of Aussie Rules football, and the 100,000-capacity Melbourne Cricket Ground has hosted everything from the Olympics to the 2015 Cricket World Cup.
What's the downside?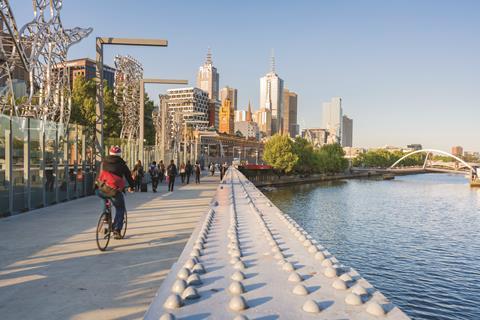 Outside of biomedical sciences, the chemical sector in Melbourne is small. One of the larger employers of chemists is Australia's national science agency, the Commonwealth Scientific and Industrial Research Organisation (CSIRO). Unfortunately, a recent budget cut means it is currently shedding scientists, not hiring new ones.
Living in Melbourne also comes at a price. When it comes to housing, Melbourne is one of the least affordable cities in the world, placing joint fourth in the latest annual Demographia International Housing Affordability Survey (Sydney is even less affordable, topped only by Hong Kong). The median house price in Melbourne is 9.7 times the median annual household income (in London, UK, it's 8.5).
For me Melbourne is all about the culture – the vibrant live music scene, the almost weekly festivals of arts, film and comedy. And the coffee is superb

Cathal O'Connell, associate research fellow, St Vincent's Hospital, Melbourne
Still, it's always warm and sunny in Australia, right? Not in Melbourne, the city that regularly experiences four seasons in one day. But there are upsides to this ever changing weather – such as the very welcome 'cool change' that can blow in on one of Melbourne's handful of 40°C plus summer days.
And the city's name is a missed opportunity. Originally called Batmania (after its founder, the incredibly monikered John Batman), the fledgling settlement was also known as Bearbrass, Bareport, Bareheep, Barehurp and even Bareberp before someone decided to name it after British prime minister Lord Melbourne in 1837.
How much will I earn?
According to Open Universities Australia, the average salary for a chemist in Australia is around AUD$65,000 (£36,000) a year. Scientists in the life science sector typically earn a bit more, with AUD$75,000 the average annual salary. That's just a little lower than the overall average salary in Australia, which sits at just under AUD$80,000.
What else do I need to know?
Australia places strict restrictions on who can come to live and work in the country. Unless you can convince an Australian employer to sponsor your application, only those occupations for which Australia has a shortage are able to apply to migrate to the country based on their job skills. In the chemical sciences sector, the skilled occupation list currently only lists chemical engineers and medical laboratory scientists. Applications are assessed using a points-based system that takes into account the applicant's age, English language proficiency and level of education.
Temporary visas – for postdoctoral positions, for example – are an easier first step into the country.
Where should I go?
While Sydney puts its wares on show with its spectacular harbour setting, Melbourne's delights are tucked away and reward explorers with a slow seduction. Each of the city's inner suburbs has a distinct flavour, influenced by the waves of migrants that have arrived over many decades. Lygon Street in Carlton is Melbourne's little Italy, while Footscray mixes Vietnamese and African influences. The beachside suburb of St Kilda is a true melting pot of bohemian, punk and hipster cultures.
But some of the region's true delights are found by heading out of town. The Great Ocean Road that hugs the surf coast to Melbourne's west is one of the most stunning coastal drives anywhere in the world, while Wilson's Promontory, a national park to the east, boasts gum-forest-fringed beaches of white sand and turquoise (albeit icy-cold) waters.
James Mitchell Crow is a science writer based in Melbourne, Australia