With more pharma and biotech companies moving in to the Boston-Cambridge hub, Sarah Houlton asks what it's like for the chemists involved
Bristol-Myers Squibb's recent announcement that it will relocate a large chunk of its US research activities to Cambridge in Massachusetts makes it the latest in a long line of pharma companies moving to the burgeoning biotech hub. Eli Lilly revealed plans to open a small delivery and device innovation centre in May, Pfizer opened a new research centre on the MIT campus a couple of years back and Novartis, which has been in town for some time, is in the middle of construction a sparkling new building. Indeed, most of the big pharma companies have at least some presence in the Boston–Cambridge area, which is rapidly growing a dynamic biotech community around a strong academic centre.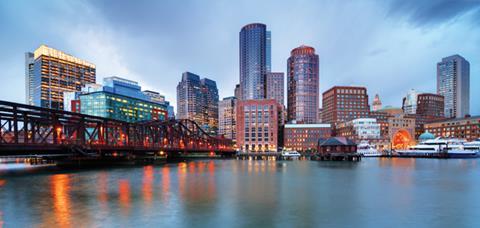 The Boston–Cambridge biotech hub is arguably the world's largest, but the logic is repeated elsewhere. The other big US hub is in San Francisco Bay. San Diego also has a significant pharma presence. Hubs are a feature of the UK scene as well. AstraZeneca's impending move to the 'other' Cambridge is designed to position the company within one of the oldest and best known academic communities in the world and just 50 miles from London.
Finding a job
But what does this mean for chemists seeking employment? Clearly, there is a major upside for those in the area – more companies mean there are more jobs. 'The presence of so many other big pharma companies make it an extremely attractive place to work,' says Anabella Villalobos, head of neuroscience chemistry at Pfizer. 'If things were to change at an employer, there are other options for people to go to. For example, I recently recruited a very good computational chemist from a small company that was closing down. She could start within a couple of weeks as she was already here.'
With two pools of candidates – the academic world and the pharma–biotech sector – there are plenty of excellent chemists, she says. But while it's great for people looking for jobs, those hiring face competition. 'Yes, you can recruit really good people, but you will also lose good people,' she says. 'It works both ways.'
Villalobos moved to Cambridge after 20 years at Pfizer's site in Groton, Connecticut, where part of her group is still base. She spends one day a week in Groton, and the rest in Cambridge. 'I love Connecticut, but the energy and academic environment here is so different,' she says. 'Collaborators and potential new ones are within walking distance, as are several venture capital firms, so for anyone wanting to start a company the location is excellent. We've found establishing relationships and building business is much easier here, being close to the big universities and so many biotech companies.'
Rapid development
Neville Anthony, senior director of medicinal chemistry at start-up biotech Warp Drive Bio, has relocated to the Cambridge area twice. He sees stark changes since his days as a postdoc at Harvard in the early 1990s. 'When I was first here, Kendall Square [the area around MIT now inhabited by many biotechs and pharma companies] was not particularly safe,' he says. 'Now it's all glass buildings and cafés.'
Everyone has come from somewhere different, and there are many more opportunities
From Harvard, Anthony took a job at Merck in West Point, Philadelphia, and after a company reorganisation in 2009 made his second move to Massachusetts. 'The new site in Boston was younger and offered the chance to do something different,' he says. He left Merck in 2013, and after a spell of consulting, took a job working on 'undruggable' targets at Warp Drive Bio in October 2014. 'The science was always great at Merck, and I was looking for that again. Warp Drive has that in spades, and it is a very chemistry-centric place. We have even renovated a small lab space, so unusually we have a chemistry presence here, as opposed to it being totally virtual.'
His colleague, associate director of biophysics and biochemistry Tim Wigle, relocated to Cambridge from North Carolina. He had loved the weather and lifestyle, but jobs were simply too hard to come by, so he joined Epizyme, based in Technology Square in the heart of the Kendall Square area of Cambridge.
At the time there were about 20 employees and a focus on early stage research, but since then some projects have progressed into the clinic. While that was obviously a great thing for the company, it led to downsizing in research in order to free up the cash for the trials. So Wigle found himself on looking for another opportunity. And he didn't have to look far: Warp Drive was in the same building, just three floors up from Epizyme.
Wigle says that before taking the Epizyme job, he had flirted with the idea of moving to San Francisco, the other major US biotech hub. 'I decided that I didn't want to put my family through moving once, and then have to move again for the next job,' he says.
Anthony has also noticed a lot more movement of people between companies in Cambridge. 'At Merck, there was a strong culture of bringing people up from the inner ranks, with not a lot of cross-fertilisation and only occasional hiring from other companies,' he says. 'Here, everyone has come from somewhere different, and there are many more opportunities. If you draw a one-mile compass swoop around Tech Square, you have most of the big companies. Even our CROs have a presence in the area.'
Networking around town
Dave Butler is now at his third Boston-area chemistry job. He moved from Organix, a small CRO in the city's northern suburbs to siRNA specialist Alnylam in 2007, and he soon realised what a great place Cambridge was for science. 'There was a poster on the wall in the cafeteria showing all the biotech and pharma companies in Kendall Square,' he says. 'There were about 100 then. There are even more now.'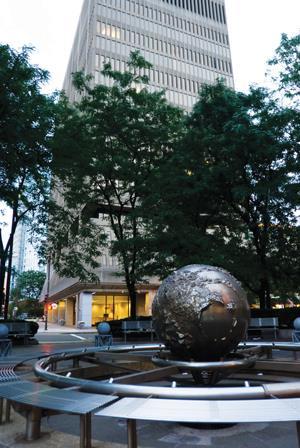 The biotech rollercoaster dipped in 2010, and although Butler kept his job, Alnylam laid off two thirds of its chemists. All found new jobs. Butler himself moved on in 2011, when a former colleague called him from a small company, Ontorii. The work would be on chirally pure oligonucleotides just over the Charles River in Brighton, a part of Boston. 'It was small – I was the third employee, joining two other chemists,' he says. 'It was challenging but very exciting.'
The company has grown rapidly since then, to about 25 employees. Ontorii and Japanese sister company Chiralgen formally merged to create WaVe Life Sciences, and the combined company is now in the throes of moving to much larger premises back over the river in the Alewife area of Cambridge, with Butler as senior director of chemistry.
Butler found both of his biotech jobs via word of mouth from former colleagues, highlighting the importance of networking – and how easy it is in a biotech hub. Villalobos says it's amazing how many people she meets that she already knows. 'Just walking between home and work, I've run into many ex-Pfizer colleagues, and I can find out what they're doing, and whether there's the possibility of a collaboration. I think this ability to network is unique in this city.'
Wigle agrees. 'I make a point of meeting up with people I knew at grad school or former colleagues who have moved,' he says. 'You get the gossip on who's doing what, who's starting what company, and whether there's something exciting starting up you might want to look into. It's tempting to work through lunch, but it's good to force yourself to go out some days – you'll often run into someone you know.'
High cost of living
Of course, there are downsides in moving to a biotech hub, and the big one in Boston and Cambridge is the cost – and availability – of housing. 'It was definitely a bit of a shock to see how few bricks you can buy for your dollars,' Anthony says. A relatively affordable large house on a lot of land is going to be an hour or more's commute away. The winter snow causes problems – 2015 was particularly bad – which can make getting to work difficult, but mostly the commute is good, and there are public transport options, he says.
The education and healthcare systems are excellent, and it's a good place for two-career couples. 'Families with children were concerned when they moved here, but found the school system has very high standards,' Villalobos says. 'And for those with special needs children, the area is particularly good.'
Five years on, Wigle remains glad he made the move to Massachusetts. 'My work feels a lot safer – if I get laid off I should be fine. The weather is colder and people are a little less friendly, but I made the right choice for my career. The only other place I would go would be California – because of the weather!'
Villalobos derives excitement from the way they can now do science. 'The people we can recruit, the collaborations we can put in place – the new directions and amount of new science that happens here are unmatched,' she says. 'I don't think you find this in many other places.'
Sarah Houlton is a science writer based in Boston, US