Balancing a massive influx of science investment with a rich cultural history, Hyderabad is a perfect gateway to the spicy streets of south Asia, finds Rajesh Parishwad
Where is it?
Founded 400 years ago, Hyderabad sits on the banks of the river Musi in the recently created southern Indian state of Telangana. Despite India's vast size, Hyderbad's location means major cities such as Delhi, Mumbai, Bangalore and Chennai are all within 90 minutes' flying time, while Hyderabad's twin city Secunderabad is only a short distance away; the two settlements are separated by the Hussain Sagar, a 5.7km2 man-made lake.
In recent decades the city has evolved into a biotechnology, IT and economic hub, earning it the catchy sci-fi nickname of 'Cyberabad'.
Why move here?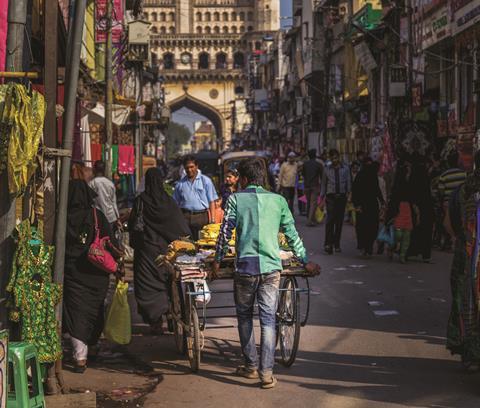 If you fancy relocating to the Indian subcontinent, Hyderabad is one of the best options. Mercer's Quality of Living Report has ranked it as the best city in India for two years in a row, largely due to its great mix of history, architecture, museums, parks and a smorgasbord of food cultures.
When it comes to science, Hyderabad is the pharma capital of India. Currently the city manufactures one-third of India's bulk drugs and one-sixth of its biotechnology products, which saw it export £9.5 billion of bulk drugs in 2014–15. Perhaps unsurprisingly, the city plays home to Indian and global generics players such as Dr Reddys, Aurobindo, GVK Biosciences, Nektar Therapeutics and Mylan.
In the early 2000s, the local government designated 600km2 of Hyderabad City as the Genome Valley science park to attract biotechology, agri-biotech and agrochemical companies. This effort paid off, with global firms such as DuPont, Bayer Biosciences, Syngenta and Nuziveedu Seeds already established in the city due to the availability of quality staff and the relatively low cost of doing business. Building on this success, the government has now chalked out plans to set up India's largest integrated pharmaceutical city spread across 45km2 near Hyderabad, which is expected to attract investment of £3 billion.
For those who want to pursue a career in academic research, the Indian Institute of Chemical Technology (CSIR), CSIR Centre for Cellular and Molecular Biology and Central University are all based in the city.
What's the downside?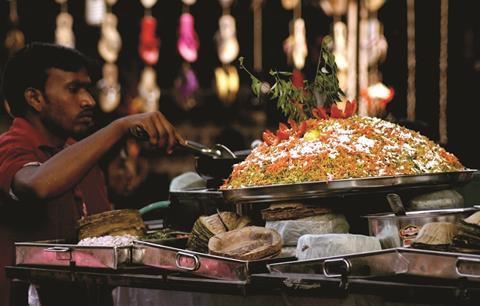 Like any other city in India, traffic is a nightmare, although plans are afoot for a mass-rapid transport system, which (everyone hopes) will ease daily commutes. And if being stuck in traffic isn't bad enough, you should also check the air conditioner is working: Hyderabad can be extremely hot and dry between March and June, with temperatures going up to 46°C.
How much will I earn?
Not much. On average, a chemistry graduate only earns up to £3000 annually, although this can go up by another 30% in a multinational or major Indian company, says Shyam Suryanarayan, head of specialist recruiters C:Drive. PhD chemists from a premier institute such as the Indian Institute of Technology can expect a starting wage of around £9000, with up to £15,000 for those with good international postdoc experience.
If wages are low compared with other countries, it's worth bearing in mind that India is highly affordable. Rentals for a two-bedroom flat in Hyderabad can be as low as £200 per month, with more luxurious homes available at a higher price. Food and daily groceries are also very cheap, meaning your buying power is far greater than elsewhere in the world.
What else do I need to know?
[[I was attracted to this city due to its climate and connectivity to rest of the cities in India]]India does everything on a massive scale, and as the second most populous country in the world it's no surprise that it has a large talent pool available. There is a competition to get good jobs, with thousands of students graduating every year from the country's universities. There is also a blossoming expat community, with jobs at international schools, hospitals and restaurants. Those interested in coming to work in India will require an employment visa, which can be arranged by their employer.
I was attracted to this city due to its climate and connectivity to the rest of the cities in India. In my opinion the state offices are comparatively efficient and friendly, unlike other cities in India

Saibal Das, senior scientist, Indian Institute of Chemical Technology
Where should I go?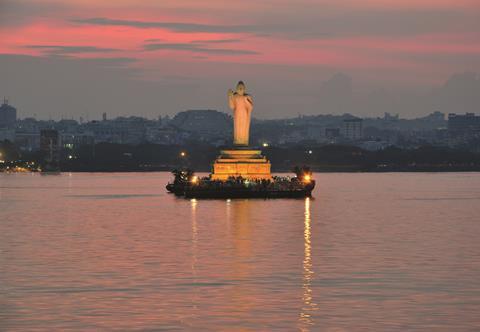 Hyderabad has much to offer thanks to the influence of Muslim culture and patronage of the Nizams – local sovereigns under the British Raj who Forbes list as the fifth wealthiest individuals of all time, worth a cool $211 billion (£147 billion) in today's money.
Thanks to this influx of cash, the city is dotted with beautiful mosques, minarets, palaces, parks, forts and museums. The Charminar ('four towers'), is synonymous with the city – a historical site and shopping nucleus all rolled into one. The nearby Falaknuma ('mirror in the sky') Palace is also worth a visit for its spectacular rooms. Alternatively, the city's Salar Jung museum houses the largest one-man collection of art and antiques in the world.
If you're looking for a something with a little more local flavour, try the street food. The quintessential Hyderabadi food is biryani, a traditional dish of lamb and rice. It's also worth stocking up on the three Ps the city is renowned for: pearls, perfumes (known locally as attar) and paan – a digestive and stimulant made with betel leaves that you will see all the locals chewing.
Finally, anyone looking to escape the heat should follow the locals and head down to the Hussain Sagar at sunset – it's the perfect spot to cool down after a hot day at work.
Rajesh Parishwad is a writer based in Bangalore, India