Sarah Houlton reports on BioCity Nottingham, a start-up incubator helping fledgling companies find their feet
Setting up a start-up company can be daunting. A great idea or a clever piece of technology with commercial potential must be carefully nurtured through the fundraising and business development process. Locating within an incubator such as BioCity Nottingham in the UK can help – as well as providing a nascent business with premises, it offers services ranging from business advice to investment.
BioCity Nottingham is based at the former Boots pharmaceutical research site, which was sold to BASF in the 1990s. When BASF decided to exit pharma shortly afterward, it was given to Nottingham Trent University, UK, and transformed into an incubator for early-stage biotech and life science businesses.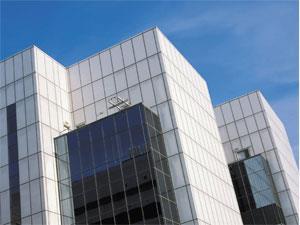 'We provide very flexible, small modular space – both office and lab – to early stage companies,' says Toby Reid, the director responsible for the day-to-day running of the site and services at BioCity. 'As well as helping them set up, removing some of the barriers
and costs, we provide a very entrepreneurial and commercially aware environment, and offer business support programmes to help them succeed. We're not a property management firm – we create an environment in which they can grow.'
There are currently about 50 physical tenants within the incubator, with around 25 'virtual' tenants who can hire meeting rooms or labs by the day. Sygnature Discovery and Aesica Formulation both started as small start-ups within the incubator and each now has 60–70 employees. 'We've got companies right down to two-man-band startups,' Reid says. 'They can start out with a 150ft2 office and a 150ft2 lab.'
There is room for expansion within the incubator, and if comapnies have to move on to facilities BioCity cannot provide, they can remain part of the network. 'Later stage, larger companies pay commercial rent for their space, and because we are a not-for-profit organisation, we can focus our efforts back on business support and small investments in promising early-stage companies,' he says.
Room for growth
Sygnature Discovery was founded in 2004 with just a handful of people. BioCity appealed because of the flexibility it offered and the access to communal equipment, according to senior vice-president of business development Paul Clewlow. It started in the incubation centre but has since moved to other locations in the facility. It now occupies the top two floors of one building, which was essentially a shell when they moved in, enabling them to purpose-build and design the labs and offices to meet their requirements.
'We have 65 people in the company now – 51 medicinal chemists and five lab-based bioscientists,' Clewlow says. 'As we've grown, BioCity has been very helpful and accommodating, and we still have some room to expand before we outgrow it. We started off entirely as a chemistry company, but now we've expanded to offer integrated drug discovery services, primarily medicinal chemistry and computational chemistry. Many of our medicinal chemists gained drug discovery experience in companies like AstraZeneca, Pfizer and Merck, who have been downsizing in the UK. We now have an in-house in vitro biology screening group, and work with a network of other partners who supply services such as crystallography and in vivo testing.'
Leaving the nest
At the other end of the size scale is Promethean Particles. Set up as a spin-out from the University of Nottingham, UK, in 2008, it manufactures inorganic nanomaterial dispersions, delivering bespoke design and development for its customers. 'We work in very different sectors, because it is a platform manufacturing technique that allows us to produce metals, metal oxides and mixed metal oxides,' explains business development manager Sandy Reid. 'We've worked with sulfides, carbonates and phosphates as well. It has wide possibilities, such as materials for electronics, nanocomposites and catalysts.'
Starting out with just one employee, the company now has four. It is currently recruiting more chemists, with plans for further additions later in the year. 'The main reason why we started out in BioCity was that it had wet labs,' she explains. 'It's a real challenge for a startup company to find somewhere with wet labs for chemical synthesis.'
Promethean counts as another BioCity success story, but in a different way – it is now moving on to a light industrial site, where there is space for the full-scale manufacturing equipment they now need. 'The labs and services offered by BioCity were crucial for us getting going,' says Reid. 'The advantages of being in an incubator space were a bonus.'