The UK pay gap data is an important first step, not the last word
The pay gap revolution is upon us. From April 2018 all UK companies with 250 or more employees need to publish a comparison of men and women's average pay across the organisation (you can look them up here). Obviously, this is a good thing – anything that cuts out a place to hide for casual misogyny, unconscious bias and outright sexism can't hurt. But don't read too much into the figures just yet.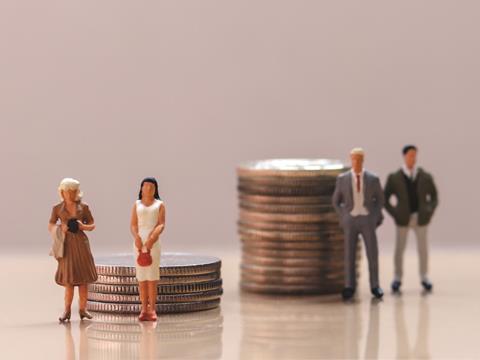 Companies are required to report mean and median pay gap, the same for bonuses, and the number of men and women in each quartile pay band. For example, if you looked at GlaxoSmithKline's figures, you would see a very healthy mean pay gap in favour of women. As GSK itself highlights, this is largely because 70% of its lowest paid workers (in manufacturing) are men. But if you look at GSK's bonus gap, you'll see another picture. The median bonus gap is strongly in favour of women, but the mean pay is 27% higher for men. More men are in the top echelons of the company, and thus are taking home whopping bonuses compared with the average worker.
This doesn't mean that the data should be ignored. The average woman working for Gilead Sciences earns 68p for every £1 men earn (their bonus pay is a staggering 76% lower than men's). Gilead recognises that this isn't where it wants to be. It is putting in training on unconscious bias and the importance of diverse voices, and are adding mentoring networks for women to ensure they are retained through to the most senior levels of the company.
No company can rest on its laurels when it comes to equality. The pay gap report is an imperfect barometer, skewered by extremes of low and high pay on an issue that doesn't just boil down to a spreadsheet with some numbers on it. Equality is about culture, ethos and having mechanisms in place to counter unconscious or overt bias (and, of course, not just about gender). It remains for each company to ensure that equal pay for equal work becomes a reality.