Tadashi Okuyama and Howard Maskill
Oxford University Press
2014 | 614pp | £42.99
ISBN 9780199693276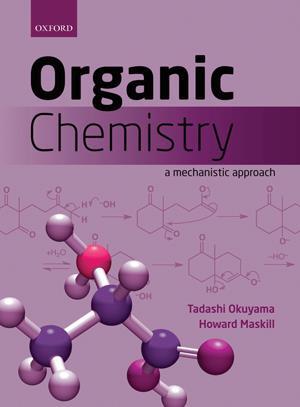 Developing a working understanding of organic chemistry can be a formidable task for any student. Even more so is comprehending organic reaction mechanisms from the standpoint of atomic interactions and molecular orbitals. But once these fundamental aspects are grasped, organic chemistry as a whole becomes immediately more accessible.
With this in mind, the authors of this aesthetically pleasing book, which is based on a Japanese text first published in 2008, set out to provide an understanding of reaction mechanism based on orbital interactions and electron movement (curly arrows).
Aimed at undergraduate chemistry students, this relatively succinct text begins with the fundamentals of molecular structure and introduces the concept of molecular orbitals early. As it progresses through typical reaction types such as substitution and elimination reactions, rearrangements and radical chemistry, it clearly maintains a direct link to understanding reaction mechanisms from their fundamental origins. Concepts of organic synthesis, biomolecules and structure determination are all touched upon too.
Teaching organic chemistry with a physical chemistry basis in an accessible manner is incredibly challenging. And while it is pleasing that this book is not an intimidating 1000-page doorstop, complex topics are sometimes not addressed with a depth or clarity I would have needed as a student to apply the information in a broader context. The language is often elaborate and can be wordy in places, which introduces an unnecessary level of complexity.
I love the images of the great organic chemists dotted throughout the book, and feel the structure and aim of the text is excellent. Unfortunately, the lack of clarity in explaining challenging topics sends me back to the more established texts in organic chemistry.
Purchase Organic chemistry: a mechanistic approach from Amazon.co.uk