Jan Velíšek
Wiley
2014 | 1113pp | £60
ISBN 9781118383810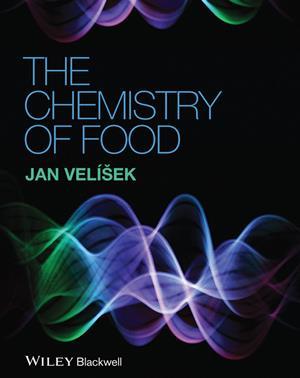 Everybody is very familiar with the properties of food such as its flavour, smell, colour, texture and flow properties. We also have practical experience of domestic processing of foods and the changes in properties when we mix foods together or expose them to heat during cooking.
The subject of food chemistry allows us to understand and explain these properties and reactions and allows food scientists to predict effects of changes in formulation or processing conditions on the properties of foods. It is a key component of undergraduate programmes in food science.
This book is an ambitious attempt to cover the whole of food chemistry. It includes descriptions of the structures, properties and reactions of bulk food components – namely proteins, lipids, carbohydrates and water – and a very wide range of minor components including compounds contributing to taste, colour, nutritional value or toxic effects. The properties of food dispersions are also discussed.
Much useful information is included, and the breadth of the coverage is admirable. The book is accompanied by a website that includes copies of figures, tables and formulae in powerpoint or pdf format.
This book was originally written in Czech, but regrettably the English version contains too many stilted expressions and errors of grammar or fact. The terms employed are in some cases not widely used, and preferred alternatives are available. Thus, I would prefer the terms 'simple lipids' and 'complex lipids' to 'homolipids' and 'heterolipids'. Amino acids are described as 'amino group substituted carboxylic acids' and there are many other examples of such inelegant expression. The statement that 'with the exception of some vitamins that humans cannot synthesise, these accessory nutrients must be obtained from foods' is one of too many that appear to have lost their proper meaning in the translation. The language used prevents me from recommending the book as a standard text for students.
Purchase The Chemistry of Food from Amazon.co.uk