Deal ends takeover fight with Valeant – but Actavis must still be 'fairly ruthless' to justify the high price
The acrimonious seven-month battle over the future of US biotech Allergan looks to be over, after the Botox-maker accepted a 'white knight' takeover bid from Actavis. The Irish-headquartered firm's cash-and-shares offer values Allergan at $66 billion (£42 billion), eclipsing rival suitor Valeant Pharmaceuticals' $53 billion bid. The Valeant's chief executive, Michael Pearson, appears to have conceded its hostile takeover attempt is over. 'Valeant cannot justify to its own shareholders paying a price of $219 or more per share for Allergan,' he said in a statement.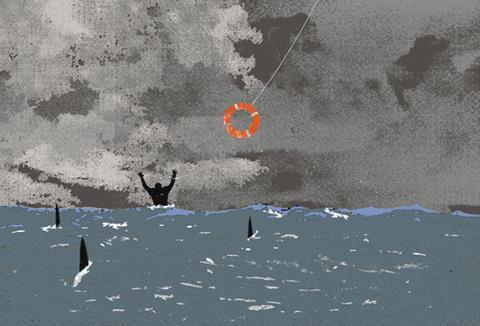 Beyond the improved valuation Actavis offers, Allergan's statements about the deal have highlighted the potential for increasing sales, with the companies forecasting the pharmaceutical industry's third highest growth rate from 2015–2018. 'We expect to deliver [synergies] in an intelligent way, which is not sacrificing future growth,' Actavis chief executive Brent Saunders added pointedly, alluding to Allergan's complaints about Valeant's approach.
Valeant's share value has grown 14-fold since 2008 through a series of acquisitions, each followed by drastic cost-cutting, particularly in R&D. Its plans for Allergan included slashing its R&D budget by over two thirds. While Actavis will cut costs, including dropping research programmes that are not 'high value, high probability of success', it does not anticipate any site closures.
'Valeant wanted to cut $900 million of R&D, whereas we're cutting $400 million from a much larger spend,' Saunders told a conference call for financial analysts. He added that this would reduce research expenditure to $1.7 billion. 'Anybody can cut costs. The real goal here is to be very smart and thoughtful in driving these efficiencies without impairing our ability to grow.' Allergan chief executive David Pyott welcomed this, calling it 'a meaningful commitment to research and development'.
Historic deal
The deal will be the fourth biggest in pharmaceutical merger and acquisitions history, and the largest in the decade since Sanofi's $73.5 billion acquisition of Aventis in 2004. But it is the latest in a string of purchases for Actavis, including the $25 billion takeover of Forest Labs announced in February 2014 that shifted it from solely generic drug manufacturing. By adding its current market valuation to the price it's paying for Allergan, Actavis says the deal will make it the sixth largest pharma firm, above GSK.
Joshua Owide, director of healthcare industry dynamics at research and consulting firm GlobalData underlines that executing several transactions in a short period means Actavis must 'move swiftly to realise synergies'. 'For Actavis to accrue back the investment it has made to acquire Allergan, it will need to be fairly ruthless,' he tells Chemistry World. Owide points out that one advantage that offsets the outlay for Actavis is its Ireland headquarters, which means it pays less tax than US-headquartered Allergan. Actavis moved its base long enough ago to avoid recent US government action to close such loopholes.
'Tax savings alone can contribute an additional $15.4 billion in value from Allergan's portfolio over 25 years,' Owide says. 'Other synergies could deliver an additional $17-20 billion over this period, pushing the overall contribution from Allergan well over $70 billion, and thus justifying what is an extraordinary deal premium.'
The loser wins?
Allergan's fight against Valeant's bid has already included its own cost-cutting measures, and had more recently entered US Federal courts. There, its complaint focused on the unusual relationship between Valeant and investor Bill Ackman's hedge fund Pershing Square Capital Management. In February, they signed a collaboration agreement under which Pershing Square bought 9.7% of Allergan's stock prior to Valeant officially announcing their approach in April. Pershing Square then went on to force a special shareholder meeting, scheduled for 18 December 2014, where it would seek to remove six of Allergan's nine directors to drive through the takeover. Allergan's lawsuit therefore sought to bar Valeant, Pershing Square, and Ackman from voting on the grounds of insider trading and other legal transgressions.
Despite failing to force the Valeant acquisition through, Ackman will benefit financially from the Actavis deal. Pershing Square bought almost 29 million Allergan shares between February and April, at an average price of around $129, according to Bloomberg. It has therefore made a profit of around $2.6 billion on its original $3.7 billion investment.