$40.5 billion deal gives Allergan cash to clear debt and fund further acquisitions, and catapults Teva into global pharma top 10
In something of a surprise move, Allergan has committed to selling its generics business to Israeli generics giant Teva for $40.5 billion (£26 billion), despite having no prior plans to sell.
The move sees Allergan pocketing $33.75 billion in cash and $6.75 billion worth of shares in the Israeli firm, and catapults Teva into the top 10 of global pharmaceutical companies, becoming a leader in the generics industry. The deal also means Teva has stopped pursuing its controversial bid for rival Mylan.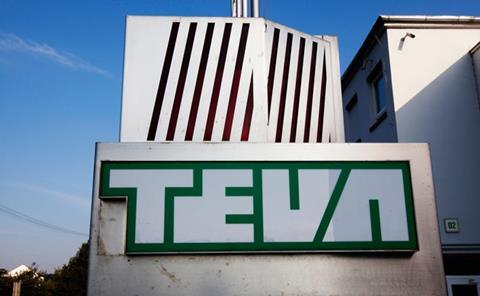 The deal sees Allergan parting with its legacy Actavis generics business but it retains its global branded pharmaceutical and medical aesthetics business, as well as its biosimilars development programmes. 'While we were not actively seeking a buyer for our generics business, Teva presented an offer at a very compelling valuation,' Allergan's chief executive Brent Saunders said.
The Irish firm's decision to sell off its generics business now means the company has 'accelerated Allergan's evolution into a branded growth pharma leader' with a 'sharpened focus' on expanding that side of the business, Saunders said. The overall approximately $36 billion proceeds of the deal will be deployed to further grow the branded business, he said.
The transaction has surprised many analysts, with Laura Vitez, senior deals analyst at Thomson Reuters saying she did a double-take when she saw the headline. 'Allergan itself is the result of a great deal of acquisitions in the speciality and generics space. It's intriguing to see it divest generics to focus on its branded drug portfolio. I expect it will continue to grow by acquisition, but presumably now in the higher margin branded business,' she tells Chemistry World.
Actavis acquired Allergan, best known as the maker of Botox (onabotulinum toxin A), in November last year for $66 billion after a battle with serial acquirer Valeant Pharmaceuticals, and adopted Allergan's name in February. In 2014 it was rated the third-largest generics company globally, based on generic drug sales.
Actavis bought its way into drug discovery and branded medicines with its recent acquisition of Forest Laboratories for $25 billion. The firm had also snapped up generic drugmaker Auden McKenzie (for £306 million) and antibiotic specialist Durata Therapeutics (for $675 million) as a strategic move to beef up its portfolio.
The generics business had always been considered as a core holding for the Irish firm, making the decision to sell it off an interesting move. But in an investor call, Saunders noted the high valuation of generics at the moment as a reason to part with the business. According to analysts, the sale of the generics business is about 15 times the expected 2016 adjusted earnings before interest, taxes, depreciation and amortisation.
The question now is what the firm will do with the cash. Vitez says the deal should allow Allergan to nearly erase its debt from the Actavis–Allergan transaction but also fund further deals. In the investor call, Saunders noted the transaction 'accelerates' the possibility of further mergers and acquisitions.
Indeed the company already has its eye on several companies with pending acquisitions of clinical-stage biopharmaceutical firm Naurex, medical device company Oculeve, Kythera Biopharmaceuticals, and Merck & Co's small molecule oral calcitonin gene-related peptide (CGRP) receptor antagonists for migraine.