Chemists hope that central relevance of their science to the big questions will afford them some protection from cuts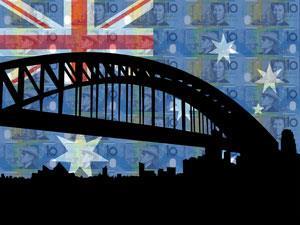 Australia has confirmed substantial cuts of A$3.8billion (£2.4 billion) to higher education in this week's budget. The cuts have been unveiled over the past six months and Catriona Jackson, chief executive of advocacy group Science & Technology Australia, warns that they are 'really going to get in the way of research'. In total, Australia slashed spending by A$43 billion, 'which means universities are taking nearly 10% of the cuts: that's an awful lot', she adds.
The funding squeeze includes 2% efficiency savings, roughly A$30 million per university. 'This is money universities had already factored in, so it's inevitable that research will be impacted,' says Jackson. The money saved will contribute to major school reforms, which are 'incredibly important, but it's a continuum … there's no point in coming out of improved schools to an impoverished university sector'.
The question that will get asked is: "Do all need science practicals?"
A 10% discount for paying fees up front will be abolished. Australian universities expect about 20% of fee revenues will never be collected, and that the latest changes mean they'll wait longer for income says Steve Langford, head of chemistry at Melbourne's Monash University.
He is also concerned that 'the main aspect of the government's changes to [higher education] will be borne by the very students it wants to support under the Gonski [school] reforms'. He worries that they'll expect a quick return on their investment in higher education, which could see science lose out unless salaries are higher.
The higher education sector desperately wanted stability and long-term planning. The sector has welcomed the A$135 million extension to the future fellowships scheme, which will help to keep 'top notch' researchers in Australia. But Langford says 'the proof of the pudding will be about career progression as the scheme has also flooded a market where there may not be as many continuing jobs'.
Frances Separovic, head of chemistry at Melbourne University, says the immediate impact of cutbacks will be on teaching. 'All our students do practical classes. The question that will get asked is: "Do all need practicals?"' She also says it'll be harder for disadvantaged students to go to university. Student support is being cut, with start-up scholarships converted to loans.
Langford, who's recently been in the UK discussing Australia's experiences with university fees, hopes the central relevance of chemistry to big global questions like energy and sustainability will secure its place in universities. In spite of cutbacks, top universities have seen a healthy increase in demand for sciences. But 'outside of the research intensive universities, chemistry departments are a rare breed'. He predicts financial pressures will force more chemistry departments to merge, with the big departments forced to re-invent themselves to focus on major global challenges.
Funding has also been cut from renewable energy projects and the flagship carbon capture and storage programme. But critical research facilities will get a A$185 million two year funding extension. Many major projects were left in limbo when the infrastructure scheme ended in 2011, Jackson says. 'It is difficult to overstate how important sustained backing for these landmark facilities is. Without a long-term plan, up to A$1 billion of government investment is at risk.'