A petition opposing the disbanding of UC Berkeley's College of Chemistry has attracted over 1000 signatures
Fierce opposition has met an idea being floated internally by the University of California, Berkeley to cut costs by dismantling the 144-year-old College of Chemistry (CoC). The idea has not been formally proposed yet, but Jonathan Melville, an undergraduate chemistry student at the CoC, started a petition on 24 February to stop it in its tracks. The petition's signatories include scientists from inside and outside the university, and it had already attracted over 1000 signatures.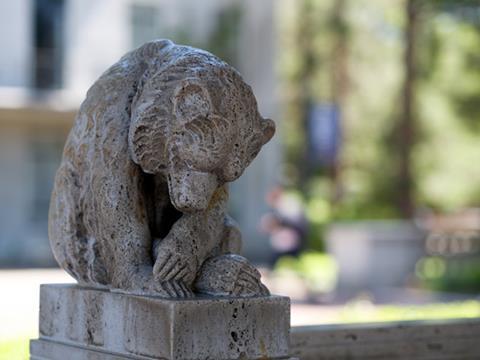 What is being discussed informally is the possibility of absorbing the CoC's two departments into the university's other larger colleges, including the College of Letters and Science, to reduce costs and increase administrative efficiencies, according to Melville.
One concern is that folding the CoC's chemistry and chemical and biomolecular engineering departments into different colleges would damage interdisciplinary work, affecting numerous researchers and faculty. A decision by Berkeley's administration on streamlining the university is expected by May.
In 2014, Berkeley was ranked best in the world for chemistry and second best for chemical engineering by the Academic Ranking of World Universities. The college boasts four Nobel laureates that were faculty when they won the prize and another nine laureates who are alumni.
'By making this petition now, we hope to gather support before any plans to disband the College are actually set in stone,' Melville tells Chemistry World. The dean of the CoC, Douglas Clark, has indicated his support for the petition. 'In addition to everything else we are doing, and we are doing a lot, this petition could be the game changer,' he stated.
Melville notes that the CoC raised more money during the university's 'Big Give' fundraising blitz for 2015 than the entire College of Letters & Science, despite having less than 5% of the undergraduate population of the latter.
Money problems
Budget troubles are a motivator. Berkeley has a projected deficit of approximately $150 million (£107 million) for the current fiscal year. 'We have more salaries than we have income – that is motivating a lot of rethinking,' says Ronald Cohen, an atmospheric chemist and professor within the CoC.
As a university, we are looking for things that will both improve the quality of research and education and also save money
In addition, the university faces a 'severe disinvestment' by the state of California and a refusal to allow a tuition increase, which is its main source of revenue, Cohen explains. To address these issues, Berkeley's administration has asked its colleges for cost cutting ideas. Many possibilities have been floated but nothing seems to be sticking, Cohen says. 'As a university, we are looking for things that will both improve the quality of research and education and also save money – so far, we haven't heard an idea about the CoC that does either,' he says.
There are roughly 70 faculty members in the CoC, each of which raises research money tied to their grant writing and abilities, Cohen says. 'That is a significant revenue stream, and part of our expense – no cost-savings would come from moving that from one place to another,' he says. In the end, Cohen expects that 'wiser heads will prevail' and the CoC will be left intact.
Melville is also hopeful. He says his petition will show Berkeley's chancellor that there is widespread support within the larger scientific community for maintaining the current structure of the CoC.
However, Berkeley spokesman Dan Mogulof calls the petition 'extraordinarily premature and unwarranted'. He notes that several dozen possibilities have been thrown around, and all ideas are currently on the table.
'UC Berkeley is going to continue in the future to lead in terms of research in chemistry and in education, but there – like every other part of the university – we are looking at options to do that in a way that is as responsive as possible to the needs and interests of our faculty and our students,' Mogulof tells Chemistry World.
There will be no reduction in the number of faculty at the university, including the CoC, he adds. 'Nobody is contemplating getting out of the business of conducting world-class research in chemistry or providing world-class education in chemistry.'