Immunooncology pioneer will pay up to $3.6bn in hope Nektar drug will help non-responders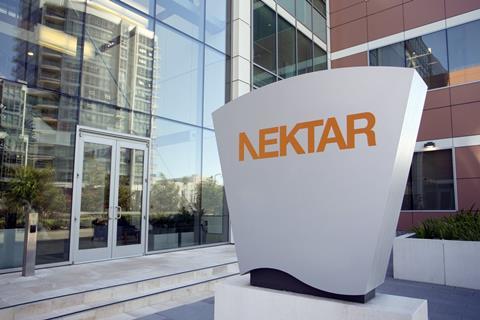 Bristol-Myers Squibb (BMS) is gambling on a seemingly record-breaking collaboration to develop a new immuno-stimulant drug so that its checkpoint inhibitor therapies help more cancer patients. The New York-headquartered pharma giant could pay US compatriot, San Francisco-based Nektar Therapeutics, up to $3.6 billion (£2.6 billion) to support clinical trials of and buy rights to NKTR-214.
BMS will pay Nektar $1.0 billion and purchase $850 million of shares to get exclusive rights in nine tumour types for a limited term. They will jointly manage clinical trials combining BMS' existing checkpoint inhibitor antibody cancer drugs Opdivo (nivolumab) and Yervoy (ipilimumab) with NKTR-214. If NKTR-214 is approved, Nektar receives 65% of its profits and BMS 35%. Nektar may earn up to another $1.8 billion in milestone payments, and retains some rights to develop NKTR-214 with other anti-cancer agents.
The name NKTR-214 comes because the drug stimulates our immune systems to make cancer-killing Natural Killer (NK) and T cells, which have programmed cell death 1 (PD-1) receptors. Checkpoint inhibitor cancer drugs like Opdivo block the PD-1 receptor, which some cancers use to send a message telling these white blood cells not to attack them. And while Opdivo, for example, works in around a quarter of patients, a lack of cells with PD-1 that infiltrate tumours may be one reason it otherwise doesn't.
NKTR-214 is a modified interleukin-2 (IL2) protein, which is both immune-suppressing and stimulating. NKTR-214 has six polyethylene glycol chains that mask the structure responsible for its immune-suppressing effects. Nektar chief executive officer Howard Robin says that a phase I/II clinical study already conducted combining NKTR-214 and Opdivo has provided 'exciting data'. That 'led to the substantial economics of this collaboration' he reveals.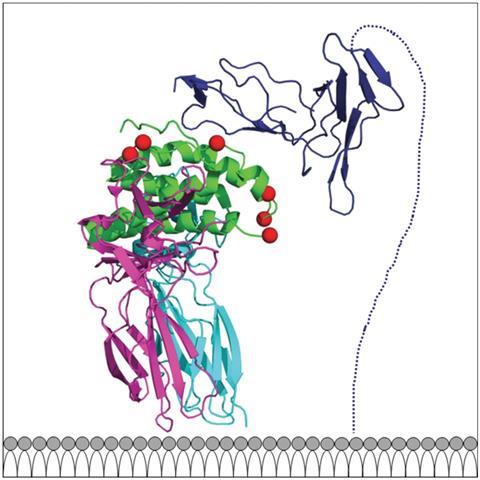 The deal comes after Yervoy and Opdivo slipped behind fellow checkpoint inhibitor Keytruda (pembrolizumab) sold by US-headquarted Merck and Co. While Keytruda can now be used in some previously untreated lung cancer patients, BMS failed to attain similar status for Opdivo. By making its Nektar collaboration exclusive, BMS could pull ahead.
'There is significant risk with this deal,' says Rachel Webster, senior director, oncology at Decision Resources Group. 'BMS knows that, and it's a risk worth taking.' It's actually minimising its risks by not outright buying Nektar, whose other products aren't as interesting to BMS, she adds. Yet paying over $1.8 billion to try to transform PD-1 non-responders to responders 'could be hugely lucrative if it pays off', Webster observes.