Bristol-Myers Squibb's lawsuit against its former immuno-oncology chief who left to work for AstraZeneca has implications for biopharma industry
Bristol-Myers Squibb (BMS) has filed a lawsuit against a former executive who quit suddenly last month to work for a direct competitor, AstraZeneca (AZ). The company accuses David Berman, who has worked at BMS for 10 years in various senior leadership roles within oncology, of violating confidentiality and non-compete agreements. A temporary restraining order has been granted while the case is considered.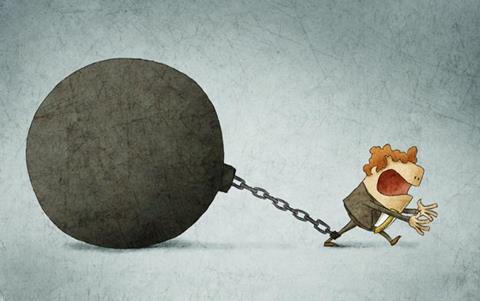 Berman had led BMS's immuno-oncology team – which works on cancer treatments that harness the human body's immune system such as programmed death ligand 1 (PD-L1) or the corresponding receptor, PD-1 – since December 2014.
The suit claims this means Berman was privy to highly confidential and proprietary information. BMS says Berman's new role at AZ will be 'substantially similar' to his most recent position at BMS, developing products that compete with its own oncology pipeline products.
'It will be impossible for Berman to perform these roles without (even unknowingly) drawing upon the vast knowledge and experience that he obtained at BMS,' the lawsuit says. This would contravene Berman's agreement not to share of the knowledge he gained for 12 months after leaving BMS, the company says.
The swift legal action that BMS has brought against Berman illustrates the current cut-throat nature of the immuno-oncology field. 'It is very competitive, says biotech analyst Brian Skorney with R W Baird. ' The therapeutic role of interrupting PD-1/PD-L1 is maybe the biggest breakthrough in the oncology space ever, so it is worth a lot to these companies to stake a maximal claim here,' he states.
BMS has two approved antibody immunotherapies, Yervoy (ipilimumab) and Opdivo (nivolumab). AZ is one of several firms developing competing to introduce rival products.
Colin White, the lead oncology analyst for at Datamonitor Healthcare based in London, says BMS' lawsuit hinges on whether the court agrees that Berman won't be able to do his new job without sharing the proprietary knowledge he gained at BMS.
'The people who work on these types of programmes have a high degree of specialty, and so if these non-compete agreements are enforceable….then that could be quite restrictive,' White tells Chemistry World. He emphasises that anybody entering a new job is drawing upon their past knowledge and experience.
Because this is a high-profile case involving an area of cutting-edge drug research, White suggests that the final ruling could have a bearing on researchers and executives in the biopharmaceutical industry. 'Biopharma companies may want to tie down all of their people so that they can't go between companies,' he says.