Industry news, January 2012
PHARMACEUTICAL
Mental health drug use up
More than one fifth of adults in the US took a mental health drug of some kind in 2010, according to a new report. The authors from Medco Health Solutions, a US pharmacy services company, found that use was higher for women than for men. Drugs for the treatment of anxiety and depression were the most commonly used.
New malaria drugs
Swiss pharma major Novartis says that it has helped elucidate a new class of antimalaria compounds that could prevent, as well as treat, malaria. The new compounds, imidazolopiperazines, target liver and blood infections, attacking the parasite during both stages of its reproduction cycle. Several organisations were involved in the research initiative, including the Scripps Research Institute in the US and the Swiss Tropical and Public Health Institute, with funding from the Wellcome Trust, the Singapore Economic Development Board and Medicines for Malaria Venture.
Myelofibrosis drug first
US authorities have approved Jakafi (ruxolitinib) from biotech Incyte for the treatment of a rare bone marrow disease called myelofibrosis. Jakafi is the first drug to be approved specifically for the treatment of myelofibrosis, which affects fewer than 200,000 people in the US. In patients with the disease, bone marrow is replaced by scar tissue shifting red blood production to the liver and spleen. The disease is marked by an enlarged spleen, anaemia, decreased white blood cells and platelets. Jakafi inhibits the enzymes Jak (janus associated kinase) 1 and 2, which are involved in regulating blood and immunological function. The drug was reviewed under the priority review programme and has been designated as an orphan drug.
EMA still supporting Pradaxa
The European Medicines Agency (EMA) has reiterated its backing for anti-clotting drug Pradaxa (dabigatran etexilate) from Boehringer Ingelheim in the face of growing reports of fatal bleeding in patients taking it. The agency approved Pradaxa in 2008 for the prevention of clots in patients undergoing certain kinds of surgery. Then, in August 2011, it approved the drug for the prevention of stroke and heart attack in patients with atrial fibrillation. In October, an EMA committee recommended changes to the product information following reports of fatal bleeding from Japan. As of 6 November 2011, dabigatran, the active compound of Pradaxa, has been associated with 256 cases of death from serious bleeding worldwide. But the EMA says that 'the recommended changes to the use of Pradaxa adequately manage the risk of bleeding'. It adds: 'The number of reports of bleedings in patients treated with Pradaxa has to be seen in the context of the rapidly increasing use of Pradaxa worldwide as a result of approval of a new indication (prevention of stroke and systemic embolism in adult patients with non-valvular atrial fibrillation) in several regions of the world and also the increased awareness about the drug, a factor that is known to lead to higher than usual reporting of side effects.'
Merck gets $950m Vioxx fine
Merck KGaA has agreed to pay $950 million (?615 million) to settle claims that it illegally promoted Vioxx (rofecoxib). The US approved the drug, a non-steroidal anti-inflammatory drug, for the treatment of several conditions in 1999. It approved it for treating rheumatoid arthritis in 2002. Several groups allege that the company promoted the drug in relation to rheumatoid arthritis before 2002. The drug was removed from the US market in 2004 following the emergence of evidence that it raises the risk of heart attack and stroke.
I-Nova goes for A$700m
Canadian pharma company Valeant agreed to buy I-Nova, a private drug distribution company based in Australia, in a deal worth up to A$700 million (?440 million). Valeant will pay A$625 million up front and up to A$75 million depending on how well the acquired company performs in the coming years. I-Nova is expecting to have made A$200 million in sales by the end of 2011. Valeant says the move will establish a 'beachhead' for Southeast Asia and South Africa.
Rasitrio green light
The EU has approved a triple combination drug for treating high blood pressure, Rasitrio from Novartis. The drug combines the company's direct renin inhibitor, Rasilez (aliskiren), with generic versions of amlodipine, a widely used calcium channel blocker, and hydrochlorothiazide, a diuretic. The EU approved Rasilez for use in Europe in 2007.
Gilead to buy biotech Pharmasset for $11bn
US pharma company Gilead Sciences has launched a $11 billion (?7 billion) friendly takeover of Pharmasset, based in New Jersey, US.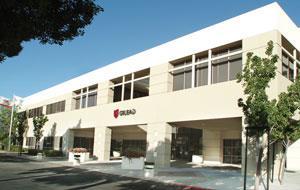 There is a lot of synergy here - both companies specialise in drugs for treating HIV and hepatitis. But overall the move pushes Gilead strongly into the hepatitis C virus (HCV) area, in which Gilead is hoping to find success with oral drugs. Pharmasset is currently testing three drug candidates for the treatment of chronic HCV infection in the clinic. The lead candidate, PSI-7977, is in Phase III trials.
FDA chases supplements
The US Food and Drug Administration has filed an injunction against a dietary supplement maker for failing to comply with current good manufacturing practice (CGMP) regulations. The injunction stops the company, Manufacturing ATF Dedicated Excellence (MADE), from producing over 400 products. The FDA says that this is the first time it has taken legal action of this kind against adietary supplement manufacturer of this size. The CGMP regulations for dietary supplements came into effect in 2007.
New Swiss R&D space
Roche has officially opened a CHF250 million (?174 million) R&D building in Basel, Switzerland. The building is intended for research into formulations for new active pharmaceutical ingredients (APIs) and manufacture of supplies for clinical trials. It will house 100 'highly skilled' employees. The move means Roche is heading in the opposite direction to Novartis, which recently announced it would be closing sites in Nyon and Basel over the next three to five years in a bid to cut $200 million in annual costs.
Merck in Facebook fumble
Social networking giant Facebook has apologised to German drug maker Merck KGaA for a mix up over a Facebook page, according to news reports. The company says that a page it had control of (www.facebook.com/merck), a powerful marketing tool, mysteriously came under the control of a completely separate company and competitor, US drug maker Merck & Co. How did two global companies operating in the same market end up sharing the same name? Merck & Co, known as MSD outside the US, grew from the US assets of the original Merck, a German company, which were confiscated during the first world war. Merck KGaA is known as EMD outside Germany. The page has now been deactivated until the parties involved can work out what to do next. Facebook says the cause was an 'administrative error'.
Generic Lipitor launches
US generics company Watson has begun what it is rather breathlessly calling the 'largest generic product launch in US history'. The company has started shipping a generic version of the mighty Lipitor (atorvastatin). If it isn't the 'largest generic product launch', it's certainly the most discussed. Lipitor, which is used to lower cholesterol, has been the biggest selling drug in the world for some time - in 2010, it pulled in $10.7 billion (?9.6 billion) in sales for Pfizer.
US warning for Novartis
Novartis has been warned by US drug authorities over 'significant violations' of manufacturing regulations. The warning relates to three generics plants in the US and Canada where procedures to ensure sterility and correct formulation were found lacking. In one instance, inspectors found crystals in vials of liquid for injection. In another, hygiene was the issue: 'Investigators observed that several pieces of equipment.were still dirty after cleaning had been completed and verified by a supervisor.'
Avastin loses breast cancer approval in the US

The US has decided to revoke the authorisation of Avastin (bevacizumab) for the treatment of breast cancer following widespread speculation in the medical community about its safety. The drug will stay on the market for the treatment of certain types of colon, lung, kidney and brain cancer. Avastin, marketed by Swiss pharma major Roche, was approved for metastatic breast cancer in February 2008 under the accelerated approval programme. The programme provides earlier access to very promising new drugs against serious conditions before all the data necessary for full approval has been collected. That data is now in. It shows that the drug is not as effective as originally hoped and importantly not effective enough to outweigh the risks, which include higher probability of cardiovascular problems.
AZ opens up the archive
UK drug company AstraZeneca has agreed to give academic researchers in the UK free access to 22 of its compounds through a deal with the Medical Research Council (MRC). The best research proposals based on the compounds will be rewarded with a share of up to ?10 million promised by the MRC. AstraZeneca will retain intellectual property rights to the compounds, but the rights to any new research findings will be owned by the institution of the researchers.
CHEMICAL
Rare earth shortage could hamper green energy plans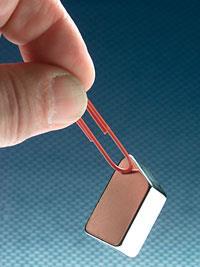 Shortages of rare earth metals could seriously hamper deployment of greener energy technology, according to a new report from the Joint Research Centre of the European Commission. The authors highlight five metals that are both essential to greener energy technology and under considerable supply risk: dysprosium, gallium, indium, neodymium and tellurium. The technology studied for the report was nuclear power, solar power, wind power, bio-energy, electricity grids and carbon capture and storage. For example, the large-scale deployment of solar power technology would require half the current world supply of tellurium and 25% of the supply of indium. In addition, deployment of wind energy technology in Europe will require large quantities of neodymium and dysprosium for permanent magnet generators. (See Chemistry World, January 2011, p50, for a feature article on material scarcity.)
The chemical industry is particularly ill prepared for the 'ticking time bomb' of mineral and metal scarcity it will face in the next few years, according to a survey of senior executives conducted by management consultancy firm PricewaterhouseCoopers. The survey highlights 14 'critical' raw materials including beryllium, cobalt, tantalum, fluorspar and lithium. Those surveyed expected that the percentage of chemical companies affected by the scarcity will triple in the next five years.
Andrew Turley
BioAmber $150m IPO
Biobased chemicals company BioAmber has launched an initial public offering aiming to raise up to $150 million. The company makes bulk chemicals from renewable raw materials, primarily succinic acid and 1,4-butanediol from wheat based sugars. It recently announced an expansion of its operations through a deal with Mitsui, that will see it build two new plants with combined capacity of 165,000 tonnes of succinic acid and 123,000 tonnes of 1,4-butanediol.
Egypt methanol halted
Unrest in Egypt has led Canadian firm Methanex to close its methanol plant in Damietta. The world's largest supplier of methanol said in a statement that it did not think Methanex was the focus of the unrest. 'Our immediate priority remains the safety and security of our employees and contractors,' said chief executive Bruce Aitken. The 1.3 million tonne per year methanol plant is a joint venture, called EMethanex, between Methanex and Egyptian government partners. According to news reports, demonstrators are angry at planned expansion of an ammonia and urea site majority owned by the Egyptian government. Another Canadian firm, Agrium, which has a minority (26%) stake in the site, said earlier this week that the plant has been closed and the expansion halted owing to the demonstrations.
Dow boss tax talk
Andrew Liveris, boss of US chemical giant Dow, has joined a growing group of super wealthy individuals asking the government to burden them with higher rates of taxation in order to refill the collective coffers, according to news reports. During a speech to corporate leaders, after receiving an award from the US Council for International Business, Liveris said that the highest tax payers, of which he was one, should be paying more. Reportedly, although some parts of the speech attracted applause, his call to raise taxes was not one of them.
EU focus on phosphates
EU member states have agreed to proposals designed to reduce the use of phosphorus compounds in dishwasher and laundry detergents, according to news reports. Phosphates are used to aid cleaning, but in rivers and other surface waters, like nitrates, they can lead to eutrophication - when high nutrient levels boost algal growth at the expense of other organisms. Therefore, phosphates are removed at wastewater treatment plants. According to the EC, this process is costly and not all plants in the EU have the necessary technology. What is more, cost-efficient alternatives for laundry detergents are available.
Arkema buys Chinese firms
French speciality chemical company Arkema has announced plans to spend $365 million to buy two Chinese companies: Hipro Polymers, which makes polyamide-10,10 from biological sources, and Casda Biomaterials, which makes sebacic acid - a compound derived from castor oil and used to manufacture polyamide-10,10. Together, the two companies employ 750 people at two sites in China and make annual sales of $230 million.
BASF battery boost
German chemical giant BASF says that over the next five years it will invest over
100 million (?86 million) in battery research, development and production. As part of this push, it will create a new business unit dedicated to battery materials on 1 January 2012. The unit will work on lithium-ion battery technology, including solutions for anodes and separators, as well as lithium-sulfur and lithium air technology.
BASF says it wants to increase sales by 6% per year between now and 2020, taking annual sales to
115 billion, almost double the figure for 2010, $64 billion. To help it get there, the company is planning to invest
30-35 billion, with more than one third of that heading into the emerging markets. BASF expects global chemical production to increase by 4% per year.
ECHA survey reveals language barrier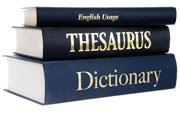 Chemical companies will need - above all else - good English skills to negotiate the 2013 Reach (registration, evaluation, authorisation and restriction of chemicals) deadline, according to a survey of companies that registered chemicals for the 2010 deadline conducted by the European Chemicals Agency (ECHA). The registration process encourages companies to work together in groups to pool their resources and avoid duplication of work. Companies in the same registration group almost exclusively used English for communication making proficiency essential. The survey also revealed that 40% of companies used specially trained consultants to help them register.
Reach dossiers found lacking
Most Reach (registration, evaluation, authorisation and restriction chemicals) registration dossiers do not follow official guidelines, and some lack 'very basic information', according to research conducted by a group at the Center for Alternatives to Animal Testing (Europe) at the University of Konstanz, Germany. The group looked at 400 randomly selected records and found insufficient information about reproductive and developmental toxicity in many. The researchers estimate that, based on proposals in the studied dossiers, 1.6 million animals will be needed for the 4600 substances Reach registered so far. They add that in vitro tests, which would not require animal testing, are 'completely absent' from the proposals and should be promoted more strongly.
Fertiliser without the bang
US chemical company Honeywell is to build a plant for making fertilisers with much lower potential for explosives than conventional ammonium nitrate fertilisers. The Sulf-N26 fertiliser will be made using ammonium nitrate and ammonium sulphate, which will combine to form a highly stable product, the company says. Under the terms of a new agreement, Honeywell will own the plant, to be built in California, while Simplot, a privately owned agricultural products company, will operate the plant and market the product.
Market growth to continue
Over the next two decades, the chemical market will more than double from
2 trillion today to
5 trillion in 2030, according to a new report. But over the same period profitability will fall dramatically as a result of a range of internal and external trends. The focus on sustainability will continue to grow, lifecycles for chemical products will get shorter and the industry will find it increasingly difficult to source raw materials, say the authors at strategy consultancy firm Roland Berger. Most growth will occur in Asia, which already represents 43% of the market.
Meanwhile, 2011 was a relatively good year for the German chemical industry, but in 2012 growth will slow dramatically, according to the German chemical industry association (VCI). The industry enjoyed record sales, high levels of production and more jobs compared with recent years. In addition, R&D spending increased 6.5% to
8.8 billion compared with 2010. But the VCI says that in 2012 production will grow by 1%, prices by 1% and sales by 2%. Meanwhile, the ongoing economic instability in Europe remains a substantial risk to the industry.
GREENTECH
Green PET developed
Japanese industrial group Toray says that it has made the world's first 'fully renewable' biobased polyethylene terephthalate (PET) fibre. The company used biobased para-xylene derived from biomass (via isobutanol) by US firm Gevo. This was converted to terephthalic acid, which was reacted with commercially available 'renewable' ethylene glycol to make the PET fibre, which had equivalent properties to conventional versions. Globally, PET fibres are produced in huge quantities and used in a wide range of applications, from drinks bottles and food packaging to clothing fibres.
Total-Amyris R&D boost
French oil super major Total and Amyris, which makes renewable chemical products, have agreed to expand an ongoing R&D partnership with an injection of $105 million from Total. The extra money will be added to the $180 million already in the pot for developing diesel from plant sugars. In addition, the two companies have agreed to form a 50:50 joint venture for work on renewable fuels and chemicals.
IN BRIEF
New boss at EU drug agency
A new boss has started work at the European Medicines Agency, the organisation that decides whether drugs can enter the EU market. Guido Rasi was most recently director-general of the Italian Medicines Agency from 2008 to 2011. He succeeds Thomas L?nngren, who retired in December 2010.
US cracks down on HCG sellers
US drug authorities have warned several companies that are marketing over the counter products containing human chorionic gonadotropin (HCG) for weight loss and describing them as homeopathic. HCG is a hormone produced by the human placenta and found in the urine of pregnant women. It is approved for the treatment of female infertility and other medical conditions - with a prescription. It is not approved for weight loss.
Vivimed buys Uquifa
Vivimed - an Indian company focused on chemicals for the personal care market - has bought Spanish active pharmaceutical ingredient (API) manufacturer Uquifa. Vivimed has made several acquisitions in recent years. In 2008, it bought UK dye manufacturer James Robinson, and then a year later it bought US firm Har-Met. The company says the acquisition of Uquifa is based on strong expected growth in the global healthcare market.
$100m for AZ fund
AstraZeneca has moved another $100 million into its venture capital unit, MedImmune Ventures. The move increases the pot of cash controlled by the unit, which invests in healthcare startups, to $400 million. Meanwhile, MedImmune Ventures has invested in NeuProtect, an Australian life science company specialising in small molecules for reducing tissue damage following heart attack or stroke.
Explosion in China kills 14
An explosion at a melamine plant in China has killed 14 people and injured five, according to state reports. Workers were maintaining a condenser at a plant owned by Shandong Liaherd Chemical Industry in Xintai, Shandong Province, when on 19 November 2011 the explosion occurred. An investigation is under way.
Arke ma sells viny l products
Meanwhile, Arkema is going to sell its vinyl products business, worth
1 billion in annual sales, to investment group Klesch. The sale will create a 'major player' in the PVC industry. Under the terms, 1780 employees in France and 850 employees outside will transfer to the new organisation, which will be headquartered in Lyon, France.
Lanxess biocide buy up
German synthetic rubber company Lanxess is set to buy Verichem, a small US company that makes biocides for protecting coatings, adhesives, construction materials, pulp and paper. Verichem employs 20 people and made sales of $10 million in 2010. The companies have not disclosed financial details of the deal.
Bayer aims to boost Asia sales
German chemical and pharma group Bayer says that it wants to generate $11 billion in sales in Asia by 2015, with China contributing
6 billion. In 2010, the company made sales of
6.9 billion, with China contributing
2.9 billion. To achieve the target, it will invest $1.8 billion in new production capacity and distribution infrastructure.
Sika buys polymer company
Swiss speciality chemicals company Sika has bought Duochem, a privately owned Canadian company that makes polymer flooring and waterproofing products for the construction industry. Duochem generates annual sales of CHF9 million.