Local projects may be forerunners to a national scheme that will help China meet domestic emissions targets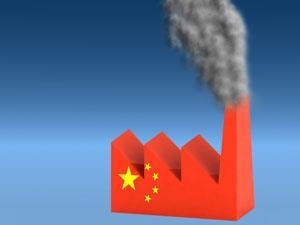 After years of cautious planning, pilot carbon exchanges are being set up across China. However, experts are warning that such trading schemes face a number of challenges in the world's largest carbon dioxide emitter.
'It is apparent that the birth of these exchanges is a result of the powerful government push, but even though, the short-term [small-scale] operation could mean a long-term challenge,' says Qiu Dengke, secretary general of the Guangzhou Association for Low Carbon Industries.
So far, the Chinese government has approved seven pilot carbon trading exchanges in Shenzhen, Guangdong Province, Beijing, Shanghai, Tianjin, Chongqing and central province of Hubei. All of the pilots are operated by local government owned enterprises, commonly belonging to larger trading groups exchanging stocks, bonds and futures.
China's first
In June, the China Emissions Exchange (CEE), located in Shenzhen, became the first domestic carbon exchange. A total of 635 industrial enterprises and 200 public buildings located in Shenzhen were assigned carbon emission allowances to trade on the exchange. Presently, the rules for some of the schemes have not been revealed but in Shenzhen it will be compulsory, although emissions limits are based on business as usual. Other schemes are expected to be voluntary.
Beijing, Shanghai and Guangdong's pilot emission trading scheme (ETS) are likely to be launched this year or early next. More than 200 enterprises located in Guangdong Province in steel, cement, power generation and petrochemical industries will be covered, while the Beijing Environment Exchange will supervise 435 companies trading there, according to its chief executive Mei Dewen.
While only a limited number of enterprises in the pilot regions are assigned emission quotas to trade on the exchanges, and the pilots have not been linked to local emission reduction targets, the exchanges are open to all domestic, corporate and private carbon buyers and dealers. However, it is still unclear whether or not international traders will be permitted to buy and sell on the pilot schemes.
The debut of pilot ETSs won widespread plaudits from Chinese experts. According to the China Carbon Pricing Survey 2013, initiated by the Australian National University (ANU) and China Carbon Forum, more than 80% of the 86 China-based experts surveyed 'expect that all seven ETS pilots will be in operation by the end of 2015'.
China has vowed to reduce its carbon emissions per capita of gross domestic product (GDP) by 40–45% by 2020, compared with 2005. 87% of experts surveyed by ANU expect that China will achieve or surpass its 2020 emissions intensity target.
Putting a price on carbon
At Shenzhen's CEE, trading volumes are only several hundred tonnes per day, although carbon does trade at a much higher price – usually around Yuan80 (£8) per tonne – than the EU ETS, where carbon dioxide is traded at less than €5 ($6.7) per tonne.
'Most companies assigned trading quotas in Shenzhen are uncertain of their carbon emission growth, and their quotas are generally very loose, so that most of them are not enthusiastic about selling or buying emission allowances,' Qiu says. While traders are reluctant to get involved in schemes, the long-term problems could be even worse.
The accurate measurement of carbon emissions is major technical problem, writes Hou Yuxuan, an analyst at Shenzhen-based CI Consulting, in the company's regular report. He adds that the current pilot schemes do not drive industry to innovate or conserve resources, particularly in Shenzhen, which is experiencing economic restructuring toward service industries. The economic restructuring could also lead to reduced demand for emission allowances, which may bog down the CEE if it does not expand its coverage.
Dai Xingyi, an environmental economist at Fudan University, China, says that the current geographic separation of different carbon exchanges will result in their very limited market volumes and low operation efficiency. Dai's concerns were echoed by Lin Boxiong, an energy economist at Xiamen University, China, who worries that the localised schemes cannot go nationwide. 'The disputes between central government-owned enterprises and local government on the jurisdiction of carbon emissions, the uncertain prospect of a national emission scheme and the difficulties in carbon pricing and allowance allotments are key challenges faced by the carbon trading in China,' Lin was quoted as saying by local Chinese media.
A national plan?
Despite the difficulties, 80% of the experts surveyed by ANU believe there a national ETS will be in place by 2020. In July, Su Wei, director for climate change at the powerful National Development and Reform Commission, said at a forum that the Chinese government would try to set up a national carbon trading scheme in its 13th Five-year Plan for the 2016–2020 period.
But challenges remain. Due to the economic crisis, the carbon price in the EU ETS has slumped to less than €5 per tonne. Frank Jotzo, corresponding author of the ANU survey report and director of the Centre for Climate Economics and Policy at the university, says that China has the chance to avoid the mistakes that were made in the EU system.
'The biggest mistakes [made by the EU ETS] were to fix the cap on permits without reference to economic growth and underlying emissions growth, and not to have a floor price. This is why the EU ETS price is now so low,' Jotzo says. 'China can make its permit supply flexible. Also, the EU gave almost all of the permits away for free until 2012, creating windfall profits for many industries and no government revenue. China can do better.'