Blocked windows and exits hampered rescue efforts
A fire in a chemical factory in Karachi, Pakistan, on 27 August has left at least 17 workers dead. According to local and international news reporting, the fire broke out on the ground floor of the three-storey building, which had only one entrance and exit. Many of the windows – as well as the roof exit ­– had been blocked, leaving workers trapped on the upper floors.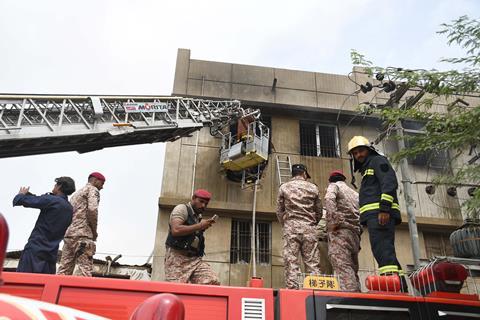 An investigation is ongoing into the cause of the fire, while workers have called for an inquiry into the safety conditions, including how the factory was allowed to be established in what is reportedly a residential building in a congested area of the city.

As Business editor, Phillip's aim is to highlight to readers the exciting and innovative chemistry going on in the commercial sector, as well as keeping them abreast of trends and developments in the world of chemistry businesses.
View full profile