Unit DX prioritises properly-equipped lab space, with partnerships to support science entrepreneurs
Driven by frustration at a lack of specialist support for fledgling chemistry companies, a group of entrepreneurs in Bristol, UK, has launched a dedicated scientific incubator. Funded exclusively by private 'angel' investors, Unit DX will open in early 2017, providing 14 flexible laboratory spaces, all certified to Bio Safety level 2. That includes five labs with ducted fumehoods suitable for chemistry, a feature that usually gets left out of science incubators, according to Unit DX's managing director Harry Destecroix.
A relationship with the University of Bristol will give tenants access to instrumentation that dean of science Tim Gallagher says the university 'invested eyewatering amounts of money into'. As a chemist himself, Gallagher says the lack of easy-to-rent lab space has been 'frustrating me for 20 years', during which time he's 'seen Bristol lose spin-outs'.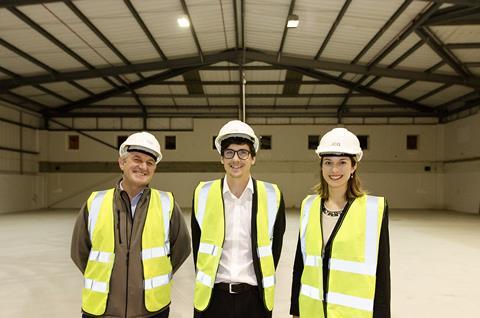 The SETsquared and BioCity incubator management groups will also work with Unit DX to develop tenants' entrepreneurship skills and provide advice to overcome problems they face. 'With their scientific background, the Unit DX team know exactly what space scientific companies need,' comments Monika Radclyffe, centre director at SETsquared, Bristol. 'But they will also need support to help commercialise their intellectual property, to set up and grow businesses.'
Unit DX was born from the difficulties Destecroix has faced since co-founding the sugar-sensing start-up Ziylo in 2014 to commercialise research from Anthony Davis' Bristol group. Despite having secured £1 million in government grants and private investment, Ziylo could only rent a single fume cupboard in Bristol's chemistry department for two scientists to share. 'That was a long, hard process to get the paperwork through – it took six months,' Destecroix says.
Ziylo considered other UK science incubators, in Cambridge, Oxford, Nottingham, Manchester, and Scotland. However, Destecroix is 'very passionate about staying in Bristol' and therefore decided to set up his own. He says that what resulted could be 'a new way of creating incubators, that's a lot leaner'.
Often council-led science incubators end up with facilities that are over-specified (and hence expensive to build and rent) in difficult-to-reach locations, Destecroix says. By contrast, Unit DX's independence has meant it can frugally retrofit an existing industrial unit within walking distance of Bristol Temple Meads train station and the nearby SETsquared office. Its design also favours lab space over offices, including key facilities like a shared instrument room and sterilisation facility.
Accelerated evolution
Charlotte Norrman from Linköping University in Sweden has studied incubator 'best practice', and emphasises that specialist research-focused incubators inhabit a niche. However, Bristol has the main characteristics she says such specialist operations need to succeed: It's a large city with universities, research hospitals and a science park attracting established companies.
Proximity does not necessarily mean many company-spawning ideas will flow from the university to the incubator, adds Loughborough University's Tzameret Rubin. 'Still, locating the incubator next to a university is very useful for incubatees for utilising university facilities and experts in the R&D process, rather than the first early stage of idea development,' she explains.
That is borne out by SETsquared's experience. Although it is a collaboration between the Universities of Bristol, Bath, Exeter, Surrey and Southampton, just 10% of the 68 companies SETsquared Bristol currently supports are academic spinouts. Nevertheless, SETsquared wants its partnership with Unit DX to help the number of science businesses in the region around Bristol to grow.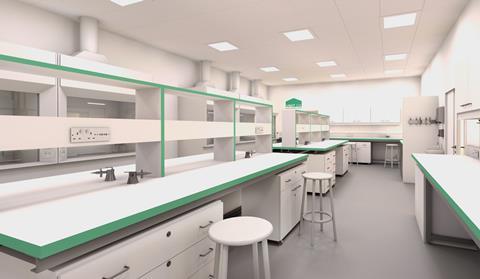 Another striking statistic is that around a quarter of businesses joining SETsquared fail. 'It's a huge number but we classify that as a success, because they do that within the incubator, before they start recruiting and fail spectacularly,' Radclyffe explains. 'They're working out their business plan, they realise it's not going anywhere. But then, only 2% of the companies we've worked with have gone bust after they've graduated from SETsquared.'
Norrman agrees that this can be seen as a good thing. 'To fail early normally implies smaller losses than a late failure,' she says. 'In the incubation process, the incubatees are forced to plan and evaluate their ideas. If there is no future it is better to wind up at an early stage.'
Meanwhile, Unit DX also faces a risk that too many incubators are being established. Elsie Harper-Anderson from Virginia Commonwealth University thinks this may be the case in the US, but sees it as part of an explosion in entrepreneurship. 'Alongside incubators, accelerators, work spaces, maker-spaces etc, new organisational forms are combining in ways not seen before,' she says. 'Organisations are constantly reinventing themselves to adapt to an ever-changing market-driven landscape. The total number being created is unsustainable, but there seems to be a churn that has become part of the culture, and creative destruction takes place.'
Destecroix, however, stresses that most incubators focus on the tech sector. 'There's not as much specifically science-focused, and in order to cater to science companies you need laboratory facilities,' he says.