Success rates for European research programme drop to 14% as private industry takes larger share of squeezed pot
The percentage of research proposals winning grants in the early stages of Horizon 2020, Europe's main research funding programme, is down sharply from levels seen during the EU's previous funding programme. The report from the European commission has caused concern among the continent's research community and EU officials.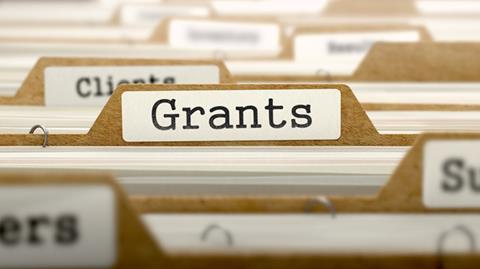 The report shows that of the 31,115 full proposals submitted under Horizon 2020 for the first 100 calls that closed by 1 December 2014, only about 14% were awarded grants. This compares with a success rate of around 20% for the full seven years of the Framework Programme 7 (FP7), which ran from 2007 through to 2013 until it was replaced by Horizon 2020.
Laura Keustermans, policy officer at the League of European Research Universities (LERU) in Brussels, tells Chemistry World that her organisation is concerned about 'a number of issues' in the report, with low success rates at the top of the list. 'The low success rates are indeed a matter of concern to us,' she says. 'The drop in success rate compared to FP7 might discourage the best researchers from applying for EU funding.'
After publication of the report, Robert-Jan Smits, director-general for research and innovation at the commission, gave his assessment of the report in late September at a meeting of the European parliament's committee on industry, research and energy. Although his comments were mostly positive about Horizon 2020's performance thus far, Smits acknowledged that low success rates were his 'biggest concern at the moment', and is partly due to Horizon 2020 being 'flooded with proposals' of great creativity and potential. 'We have to at the moment reject far too many excellent proposals,' Smits said. 'So this is indeed a very sad story at the moment, this enormous rejection rate and oversubscription.' The commission has now created a new seal of excellence for projects that don't secure Horizon 2020 funding, but are nonetheless deemed to be of a very high standard by reviewers. The aim is to help national and regional funding bodies take advantage of Horizon's peer review process.
Funding successes too
While the low success rate is a major concern, Smits said that the report documents several areas of success in Horizon 2020. Those include generating a high level of grant applications, attracting strong interest from business-related researchers, and a much simplified application process compared to FP7 that has resulted in 95% of successful grants signed within the desired eight-month time frame. He also noted that the highly popular European Research Council's (ERC) budget had been nearly doubled in Horizon 2020, adding: 'One of the best things we have ever done for European science is setting up the ERC.'
The report shows that just over 123,000 applications for funding were submitted from around the world for the first 100 calls for Horizon 2020, compared with a total of 598,000 applications during the full seven years of FP7. Almost 112,000 of the total Horizon 2020 applications came from the 28 nations of the EU. The highest number of applications came from UK-based researchers, at just over 14,000, followed by Germany, Italy, Spain, France, the Netherlands and Belgium.
Researchers at universities submitted just over 43,000 applications, followed by the business sector at 38,000 applications and research organisations at 23,000. Researchers at 'other entities', which include non-governmental organisations, submitted just over 15,000 applications while public bodies submitted nearly 5000.
Private winners
In the early stages of Horizon 2020, researchers at universities had the most signed grant agreements (just under 35% of total) and highest share of total money granted (about 37%). But both levels declined from FP7 partly due to gains in the two categories from private sector-based researchers.
Horizon 2020 is more focused on innovation than FP7 was, so the decrease in the share of universities is understandable
'What is clear is that the funding situation of universities in many countries across Europe is getting more and more difficult,' says Lidia Borrell-Damian, director research and innovation at the European University Association (EUA). 'Universities are under increasing pressure to look and apply for funding sources.'
Another indication of Horizon 2020's attraction for business-related researchers is the arrival of many newcomers that never applied for FP7 funding. Of the 6774 'unique participants' who won Horizon 2020 grant, some 38% are newcomers and of these 80% are private sector researchers while the remaining 20% are affiliated with universities, research organisations, foundations and public authorities.
Keustermans of the LERU says that she is not yet overly concerned about the large portion of business-related newcomers, but that the situation needs to be monitored closely. She says that 'given the focus is much more on innovation than was the case for FP7, the decrease in the share of universities is understandable'. 'It is, however, important that this sharing is not decreased further in the course of Horizon because then it would become problematic.'