Corporate Social Responsibility in the pharmaceutical and chemical industries is changing
Sponsoring art galleries and exhibitions is the sort of philanthropy that once passed for 'corporate social responsibility'. Times have changed, and today chemical and pharmaceutical companies are shifting their focus onto the impacts of their business activities. Sam Healy, group corporate responsibility director at defence technology company QinetiQ, says it's now a dynamic landscape: 'You'll see quite rapid shifts over time [to respond to] what's happening in the wider world that connects with business.' Many companies now accept corporate responsibility as part of their core mission and think it can actually strengthen their businesses. But with sometimes spotty histories of pollution and cover-ups, can companies persuade us that they really mean it?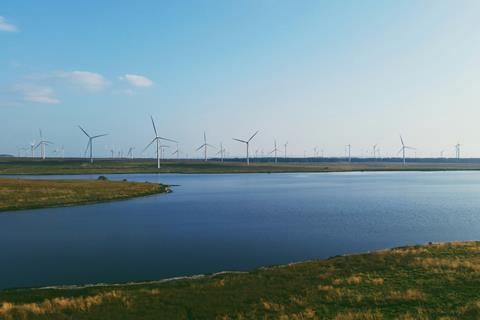 'There has been a real change in the last 20 years,' says Tim Fort, an expert on corporate responsibility in pharma from Indiana University, US. He puts this down to the mobile phone: 'in the late 1990s, cell phones came along and suddenly [MBA] students were coming to us saying, what do we do in order to protect our reputation? They recognised that cell phones have the capability of broadcasting a corporate event around the world in a matter of seconds. As a result there's been a real spike in corporate social responsibility programmes.'
But the spike seems to be about more than just reputation management. In August, the Business Roundtable – an association of 181 US chief executives, led by Johnson & Johnson's Alex Gorsky, agreed that the purpose of corporations should include a responsibility to improve society as well as providing profits for shareholders – a departure from previous rhetoric.
Focusing on sustainability
For many chemical and pharmaceutical companies there has been a move to address environmental concerns. 'In the last five years, the change in buy-in around sustainability as an agenda has been pretty profound,' says sustainability consultant Andrew Winston. One company early to take up the issue was Dow Chemical. In 2015 it announced 2025 sustainability goals which aimed to improve the lives of 1 billion people and deliver $1 billion (£776 million) in cost savings and new revenue for the company. The goals included a target to switch 400MW of its energy demand to renewables, which was achieved within a year and reset to 750MW in 2016.
In 2015 Winston called Dow's goals impressive. 'They were one of the early large companies to put out what I call society facing, or catalytic goals,' he says. Most major companies are now following suit. 'Within four or five years, you've gone from almost no companies setting goals for say, 100% renewable energy, to hundreds of them…every large company has some concrete goals around energy, carbon, and waste,' he explains.
Winston is currently working with DuPont to set new sustainability goals after its split from Dow earlier this year. 3M is another company with 'aggressive goals' that Winston has worked with, but he says the chemicals industry is still searching for solutions to the problems created by toxic products.
Within four or five years, you've gone from almost no companies setting goals for renewable energy, to hundreds of them
Unlike some other industries, Fort says the pharmaceutical industry has always had one eye on social responsibility. 'There is an awareness of the risks that are associated with pharmaceuticals and its connection with human health. That makes the pharmaceutical business itself more prone to want to interact positively was it stakeholders, and also more likely to be blamed when something doesn't go right,' says Fort. As far back as 1943, pharma giant Johnson & Johnson published its 'Credo' which laid out its responsibilities to its wider stakeholders, from patients and physicians to employees, the community and the environment.
GlaxoSmithKline launched a new corporate social responsibility programme in 2018 with a new set of comitments. 'That means being transparent with our science and our data, delivering a reliable supply of high quality products, protecting a values-driven culture where issues are responded to swiftly and transparently and reducing our environmental impact,' says Clare Griffin, GSKs vice president for trust and global health.
In January the company, with several partners, launched the Responsible Health Initiative, which seeks to improve the sustainability of the industry's global health supply chain by harmonising standards and sharing performance indicators among suppliers. GSK also says it is proud of its involvement in World Health Organization-led pilot programmes of its malaria vaccine in Ghana, Kenya and Malawi. GSK has committed to donating up to 10 million doses of the vaccine as well as working to ensure a longer-term sustainable supply.
GSK has also been an early supporter of transparency in clinical trials and recently won a trailblazer disclosure and transparency award for its clinical study register and community clinical study data request programme.
At Qinetiq, Healy says corporate responsibility looks at a whole host of issues. As old ideas become embedded, new initiatives come on the radar. 'The emphasis has changed and morphed so there has been a significant new focus on plastics and mental health,' he says. 'But there will also be important long term programmes such as skills-based volunteering, where actually the value that you give back also benefits your employees.' Securing a future workforce that is appropriately educated and diverse has become an important element of the programme, as has developing and re-skilling its existing employees. QinetiQ is very proud of its role in developing the 5% club – a nationwide initiative to promote apprenticeships. And then there are the slightly more unusual projects, like protecting the habitat of sand lizards on its Farnborough site.
Profits and damaged reputations
But what happens when corporate responsibility and sustainability clash with the bottom line? 'The distinction is often not between sustainability and profits. It's often between some form of sustainability and short term profits or short term expense,' says Winston. He thinks companies are getting better at seeing the long game, 'but it's still a struggle, because there's no doubt that there are things that require investments'. Healy says she regularly reports directly to a board level committee. 'The skill of the corporate responsibility and sustainability professional, is to create that compelling business case where it makes perfect sense to move those sustainable business or responsible business programmes forward,' she adds.
There's been a deepening of the understanding that the best way to have a good reputation is to actually be sincere about what you're doing
Some NGOs say companies are still trying to have it both ways, with corporate social responsibility programmes masking other, not-so-responsible behaviour. For example Greenpeace has been critical of a recent corporate initiative to decrease plastics use, the Alliance to End Plastic Waste, of which Dow is a founding member. Greenpeace has called it 'a desperate attempt from corporate polluters to maintain the status quo on plastics', and claims that the alliance does nothing to reduce production of single-use plastics.
Meanwhile, Dow is still embroiled in litigation surround dioxin contamination of the Tittabawassee river, near its plant in Midland, US. And 'Dark Waters' – a soon-to-be-released film starring Mark Ruffalo, will recount the legal fight to hold DuPont responsible for perfluorooctanoic acid contamination around its West Virginia, US, plant. The exposure led to cancers and other diseases and resulted in a payout of over $670 million in 2017.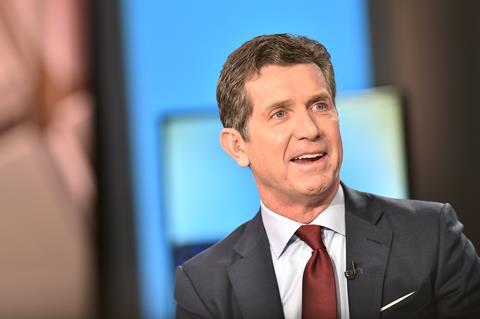 Pharmaceutical companies are still suffering reputational damage over a host of other issues. 'Pharmaceutical [companies are] having to pay enormous fines to various regulatory agencies for bribery and kickbacks, all the while developing other philanthropic programs,' says Fort, 'I think that just demonstrates the mixed bag that pharma has always had.'
Novo Nordisk, the Danish firm whose majority shareholder is its own philanthropic foundation, runs a global programme to fight diabetes, but has also recently been criticised for the high cost of its insulin in the US. And, as Winston points out, 'Johnson & Johnson has this long history of thinking broader about profit, and about its role, but then it has also just [had to pay] a huge settlement [due to its role in selling] opioids. So the world is not black and white.'
Green-washing
In the sustainability agenda, Winston says a common problem is that companies don't focus on their most significant impacts. 'There's always the risk of that with chemicals, because you can say: here's what we're doing on carbon, here's what we're doing on water use, and they can be real activities, but there [can] still be a serious issue with a particular class of chemicals that is ending up in the natural environment.' One company that has really tried to grapple with its complete footprint is BASF, he says. About 5 years ago the company analysed all 60,000 of its products and identified the 1–3% that were most problematic.
Industry is also sometimes accused of 'greenwashing' – having an outward-facing social responsibility agenda while quietly using trade bodies and associations to lobby to reverse sustainability policies. 'Trade associations can be very helpful in trying to think through what best practices are, what companies can do to get better,' says Fort. 'At the same time, they can be very defensive entities that simply circle the wagons around their members and fight.'
The whole industry has become more aware of its responsibility to society, of the need for either a legal, or an implied ethical license to operate in communities
One industry scheme run in the UK by the Chemicals Business Association (CBA) and the Chemicals Industry Association is Responsible Care, a global programme set up in Canada in 1985 as a response to the Bhopal chemical leak in India. It has been running in the UK for 25 years and members are required to provide data on their health, safety, security and environmental performance. 'It's a voluntary industry commitment, to not just comply with legislation, which is the minimum requirement to be in a responsible care scheme, but to selectively go beyond that, to enhance the levels of compliance and performance of the chemicals sector,' explains Peter Newport, chief executive of the CBA, which represents the UK's chemical distributors and manufacturers.
In the past, critics have pointed to the scheme as an example of greenwashing. In the early 2000s one US analysis showed that companies who were part of that scheme had worse records on toxic emissions than those who were not. But Newport says the scheme is certainly serious about members meeting their obligations. 'If they don't meet that, we just don't renew their subscriptions. That has happened on a couple of occasions in the near 20 years that I've been running the association,' he says.
Newport says Responsible Care has contributed to a significant fall in the number of health and safety incidents (along with regulatory changes) and provides a forum for industry to come together to develop best practice. 'I think that the whole industry has become more aware of its responsibility to society, of the need for either legal, or an implied ethical license to operate in communities and Responsible Care has helped to raise the profile of that.'
Building trust
Ultimately, 'responsible business has to be authentic,' says Healy, who is also a director of the Institute of Corporate Responsibility and Sustainability (ICRS), which aims to help share best practice.
Fort suggests companies need to develop trust on a number of levels: 'hard trust,' meaning following the law; 'real trust,' meaning creating the right employee incentives to match company rhetoric; and 'good trust,' meaning creating an environment that encourages employees to want to do the right thing. 'I think the pharmaceuticals [industry] actually has had a tradition of doing a decent job with that,' he says. Overall Fort suggests, 'there's been a deepening of the understanding that the best way to have a good reputation is to actually be sincere about what you're doing.'
'Overall, I'm optimistic,' says Fort. 'Sometimes it's window dressing, but once the language of being responsible gets out there and people talk about it in their organisations, it becomes a little bit more serious.' Winston agrees there are positive signs. 'It's on all the agendas of the largest companies in the world, and I think it's legitimate, there's real stuff going on.'