Drug maker backs its belief in the country by totally reimbursing top graduates' fees
Potential undergraduate chemistry students concerned about their prospects in the face of plant closures and increased tuition fees have been given some cheer by pharmaceutical giant GlaxoSmithKline. From September 2012, it plans to reimburse 100 per cent of tuition fees for all undergraduates recruited in the UK.
'The objective for the scheme is to encourage talented individuals to consider a career at GSK,' Alex Harrison, media director at the company, tells Chemistry World. 'It reflects the changes in the current environment and that have gone through the higher education system. We're seeing this as an investment in graduates that we see as possible future leaders.'
The uncapped payment, which would be ?27,000 for a three year course charging the maximum ?9000-a-year fees, will be made when graduates start full employment. While this will come on top of the company's existing reward package, it will be conditional on recruits remaining with the company for at least two years. GSK recruits between 50 and 100 students into its UK graduate training scheme and other roles each year. Between a fifth and a quarter of these roles are for R&D, with the remainder working in areas including procurement, IT and finance.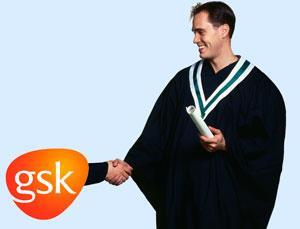 This is the latest indication that GSK is defying the trend in the UK's pharmaceutical industry that has seen rivals AstraZeneca and Pfizer announce closures of leading research sites in the past year. 'We've been quite explicit about our commitment to the UK,' asserts Harrison. As well as the graduate scheme plan, she underlines that plans to expand manufacturing of respiratory drugs and site a new biopharmaceutical plant in the country demonstrate this.
Simon Marsh, the Chemical Industries Association's employment and communications director, welcomes GSK's initiative. 'This shows a commitment to wanting to recruit the very best graduates,' he says. Marsh also dismisses the idea that such schemes could put small and medium size enterprises (SMEs) in the chemical industry at a potential disadvantage. 'The very fact that top quality graduates have a further incentive to join the sector will work to the advantage of SMEs,' he says.
Chemistry World asked several other leading UK chemistry employers if they had plans for schemes similar to GSK's, but none indicated that they do. However, AstraZeneca underlined that it offers a chemistry-specific ?2000 per year bursary to students who have completed a first year and are starting a second year of study.
Andy Extance