Import bans and tightened rules pose a significant challenge for companies
A Europe-wide ban on hundreds of generic pharmaceutical formulations tested by Indian contract research firm GVK Biosciences comes into force today. The ban was proposed by the European Medicines Agency (EMA) after French inspectors uncovered manipulation of electrocardiogram (ECG) data in studies conducted by GVK.
The ban has spilled over into political relations between India and the EU, with the Indian government deferring proposed negotiations on the India–EU broadbased investment and trade agreement (EU-BTIA) in protest to the ruling. While the EMA and European commission acknowledge that there is unlikely any safety risk relating to the products, the lack of appropriate data to support their approval means they should be withdrawn until such data is supplied.
GVK is not the only Indian research contractor to fall foul of the regulators. At the end of June, the World Health Organization (WHO) issued a 'notice of concern' to Chennai-based Quest Life Sciences for deviation from Good Clinical Practice and Good Laboratory Practice in connection with a study of anti-HIV drugs. WHO inspectors found over two thirds of subjects' pre-study ECGs were duplicates with only the subject details and dates changed.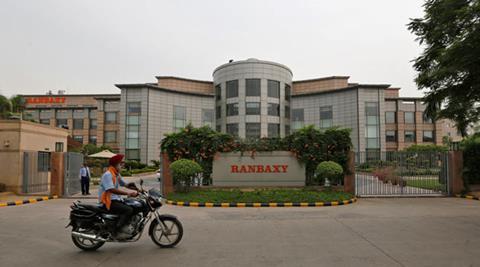 These are the latest in a chain of punitive actions against Indian drug companies and contract research organisations (CROs). Numerous companies have had their products blocked from US or European imports after failing regulatory inspections, and in 2013, Ranbaxy was fined $500 million (£330 million) in a US investigation of fraud at its manufacturing plants.
The negative story is not limited to European and US exports. Brazilian regulator Anvisa moved to ban some of Lupin's products, on the same day the company announced it would acquire Brazilian firm Medquímica Indústria Farmacêutica, this May. Anvisa was apparently not happy with Lupin manufacturing beta lactam drug ingredients for humans and animals in the same plant.
Protectionist rule-changing?
Pharma sector observer Dinesh Abrol, from the Institute for Studies in Industrial Production in New Delhi, says he has no doubt that the upgrading of regulations in the US and Europe include an element of business competition and protectionism. 'There is growing protectionist tendency and regulation is being used as an instrument', says Abrol. Whether this is to protect local companies from competition is an open question and needs serious investigation, he contends.
A survey-based study from consultancy firm Deloitte highlights that in last two years, most regulatory bodies have introduced new areas of scrutiny beyond merely testing drug efficacy, and now involve risk management and mitigation programs for R&D laboratories, manufacturing facilities and procurement functions. Addressing these new challenges will mean more training and time investment help companies comply with the requirements. The study cautions that if India fails to address these issues on a war footing, it runs the risk of losing its dominance in generic pharmaceuticals to countries like China, Thailand, Indonesia, South Africa and Russia.
'If the concerns around compliance management are not addressed immediately, Indian life sciences companies run the risk of permanent bans on export of their products to certain geographies, thus limiting their markets,' cautions Amit Bansal, from Deloitte India. He sees greater awareness among Indian regulators now about quality standards, with some efforts being taken to modify existing guidelines to bring them on par with global rules.
Companies themselves are also taking action to rectify past mistakes. When Sun Pharma completed its acquisition of Ranbaxy in April, it began a comprehensive programme to bring manufacturing plants from both companies up to standard. Sun gave brief indications of its progress at its latest quarterly results briefing, saying that the corrective steps would continue to affect profits into the 2016 financial year.