Fears that the government would cut science funding proved unfounded as more money is made available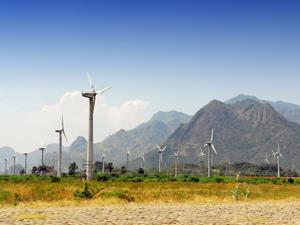 The newly-elected Indian government laid out its plans for the country in its 2014–15 budget last week and research has fared reasonably well. Indian scientists had feared that there would be cuts to the country's science and technology base, but were relieved to see a small increase in overall funding.
About Rs35.44 billion (£344 million) has been earmarked for the Department of Science and Technology in the proposed budget. It's a hike of 11% over last year's allocation of Rs31.84 billion. 'The Department of Science and Technology has some of country's leading research centres in areas such as nanotechnology, materials science and biomedical device technology,' Arun Jaitley, the finance minister, said in his budget speech. He added that the government will strengthen such centres through public–private collaborations.
In addition, the Department of Biotechnology has been allocated Rs15.17 billion, an increase of 1% over last year. Jaitley said that the biotechnology sector will be scaled up and wants to focus the funding on clusters in the cities of Bangalore and Faridabad. Dipankar Chatterji, professor of molecular biology at the Indian Institute of Science and president of the Indian Academy of Sciences, says that the government is taking the right course on science, adding that the development of biotechnology clusters is 'an excellent move'.
C N R Rao, professor of chemistry and honorary president of the Jawaharlal Nehru Centre for Advanced Scientific Research, says that cuts were expected and welcomes the increase in funding for science and technology. However, Rao adds, 'the budget is an [ordinary] one and does not mention any thrust areas where major investments will be made, except nanotechnology, materials science, biotechnology and the like'.
The Department of Scientific and Industrial Research received an extra 3.8% increase over last year's figures. Other departments received funding boosts, with space getting an extra 6.6%, earth sciences 0.5%, atomic energy 3.4% and health 0.9% on last year.
R A Mashelkar, chairman of India's National Innovation Foundation, is pleased by more than just extra money for science in the budget. 'I think the scientific community should not worry about what the different departments received; these are budgetary provisions. I would look at where the opportunities lie, be it in sanitation, health, agriculture or solar energy. [That way] science would get more than what the government has allotted,' Mashelkar tells Chemistry World.
While most science and technology areas received more funding, new and renewable energy suffered a considerable drop from last year's Rs15.33 billion to the present Rs9.56 billion. Despite that the spotlight is on solar energy with projects planned in the states of Rajasthan, Gujarat, Tamil Nadu, and Jammu and Kashmir. Funds have also been allocated for 1MW solar parks on the banks of irrigation canals. Solar, wind and biomass energy projects will also now be exempt from some tax levied on the import of raw materials.
'This is encouraging and would help ensure sustainable energy,' says T V Ramachandra, a renewable energy researcher at the Indian Institute of Science. 'However, there is a lack of incentives for individual, rooftop photovoltaic based generation [of solar energy]. Most parts of the country have rich solar potential and incentives [based on power generation] would encourage all households to switch over to such systems.'