Firm also settles with generic manufacturers of erectile dysfunction drug Cialis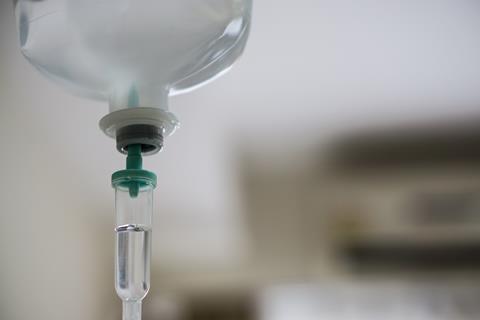 The UK supreme court has ruled that Actavis (now part of Accord Healthcare in the UK and Ireland), which produced alternative forms of chemotherapy drug Alimta (pemetrexed), directly infringed patents held by Eli Lilly in the UK, France, Spain and Italy. The decision reverses two earlier UK court rulings.
Lilly's patent for pemetrexed, which can have damaging side effects when used alone, expired in December 2015. But it still holds patents for a vitamin regimen — a combination of pemetrexed disodium with vitamin B12 — which largely reduces side effects. Lilly has marketed this as Alimta since 2004. Actavis' proposed products would involve treating cancerous tumours using different salt forms of pemetrexed along with vitamin B12.
In 2015, a UK court ruled that none of Actavis' products directly or indirectly infringe Lilly's vitamin regimen patents. And the court of appeal ruled that generics would indirectly infringe if they are marketed with instructions to dilute in saline before use, but not directly infringe if other equivalents are used. However, the supreme court's verdict of 7 July says product infringement has taken place regardless of the diluent used.
'Accord is disappointed by this outcome and – following the supreme court's decision – has ceased sale and supply of pemetrexed in the UK and Ireland with immediate effect,' an Accord spokesperson said.
On 12 July, Lilly also settled an unrelated patent dispute with generic manufacturers of erectile dysfunction drug Cialis (tadalafil). Originally, Lilly held the Cialis patent until April 2020, but the new settlement in a US district court in Virginia means exclusivity for the drug can end as early as September next year, provided generic makers take up licenses from Lilly. 'The unit dose patent for Cialis is valid and infringed by companies seeking to market a generic version,' said Michael Harrington, senior vice president and general counsel for Lilly. 'This is a royalty-bearing license agreement that provides us with more certainty regarding our US exclusivity.'