Agreement will see most sanctions lifted ending an embargo that has damaged the nation's research programme and severed educational ties
In the wake of the recent Iranian nuclear deal, scientists in Iran are hoping to turn a page on a decade that has left a lasting impression on the nation's science programme. A sea change is expected in international mobility and cooperation, scientific infrastructure and ease of publication. But no substantial improvement in academic freedom for researchers, particularly nuclear scientists, is forecast.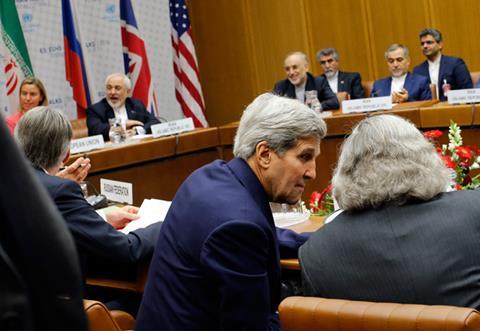 On 15 December, the International Atomic Energy Agency (IAEA) is set to release a report that is expected to conclude that Iran is complying with the requirements of the nuclear deal. After that, implementation of the deal is expected in early 2016. From that day on, world powers will relax international sanctions against Iran, while Iran will allow greater scrutiny of its nuclear programme by the IAEA.
The Joint Comprehensive Plan of Action was agreed on 14 July between Iran and six other countries (China, Germany, France, Russia, the UK and the US), and adopted three months later. It aims to prevent Iran using its nuclear technology for military applications in exchange for easing of sanctions. Scientists from both Iran and the US welcomed the negotiations in openletters, pushing politicians on both sides to reach an agreement to benefit science.
Iran's nuclear programme has a long history, starting under the Shah in the 1950s, with the programme continuing after the 1979 Islamic revolution. But after Iranian dissidents revealed a secret uranium enrichment programme and other evidence of nuclear proliferation in the mid-2000s, the UN and the US imposed sanction in 2006.
The nuclear option
The nuclear issue has had a lasting impact on Iranian science. Nuclear technology was classified as a top priority in Iran's 2011 science and education plan by former president Mahmoud Ahmadinejad and his government sold nuclear technology to the public as an investment in the future. 'The Iranian government tried to define the nuclear programme as a national interest project, comparing it with the oil nationalisation [carried out by Iranian prime minister Mohammad Mosaddegh in 1951],' says an Iranian sociologist working in the US who prefers to remain anonymous. 'You cannot say anything about nuclear power in the media in Iran – it's forbidden,' says a professor formerly at Allameh Tabataba'i University who was interrogated by security agents and jailed repeatedly for writing on environmental issues, before fleeing the country in 2013.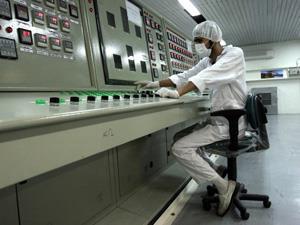 A number of Iranian scientists claim that they have had their lives turned upside down as a result of the nuclear programme. The physics PhD student Omid Kokabee has languished in jail for four years charged with spying, but he says he is being punished for refusing to join a military uranium enrichment programme. The retired chemist Mohammad Rafiee was imprisoned earlier this year, which he attributes to his vocal support for the nuclear deal. As many as five nuclear scientists (Majid Shahriari, Akbar Etemad, Fereydoon Abbasi, Darius Rezainejad and Mustafa Ahmadi Roshan) have been killed in recent years: Iranian authorities claim they were all victims of foreign secret service attacks for being part of the nuclear programme, but there is no definitive proof of this.
'I don't expect the deal to change much in terms of [nuclear scientists'] ability to do their work [without concerns]. Regardless of the deal, Iran's nuclear programme is still extremely sensitive and will be viewed through a proliferation prism,' says Ariane Tabatabai, a visiting assistant professor of security studies at Georgetown University in the US. Abbas Milani, director of Iranian studies at Stanford University, US, says that 'there is a sense that once this atmosphere of tension dissipates, there might be possibility for a serious discussion of every aspect of the nuclear programme. People are beginning to talk about whether it was wise to go along this path. Nuclear scientists who fear for their lives will live less anxiously.'
Not all of the problems facing Iranian scientists stem from the programme itself, but from sanctions. This is where the greatest every day improvements are expected. Currently, sanctions heavily restrict the participation of Iranian students and scholars in a wide range of disciplines and projects abroad, while US scientists wishing to conduct research in Iran need a licence. The justification for these restrictions is that Iranian scientists could acquire the knowledge to develop weapons of mass destruction.
Education embargo
'A lot of the limitations we have seen are not a result of sanctions, but rather are due to universities being overly cautious,' says Tabatabai. In 2015, the University of Massachusetts banned Iranian nationals from taking science degrees at its Amherst campus. Other instances of heavy handed action related to sanctions include cancellation of student visas at the last minute, a Dutch ban on Iranian citizens joining certain graduate programmes and the Norwegian government's plan to expel a number of Iranian students studying potentially sensitive subjects. Some of these measures were subsequently reversed by a less draconian reading of the sanctions.
The number of Iranian students in the US has increased steadily in the past nine years, reaching 10,191 in 2013–14, according to the Open Doors Report of the Institute of International Education (IIE). But this is way below the historical record of 51,310 in 1979–80. 'We were surprised that there are already 11,000 Iranian students in the US,' says Allan Goodman, president of the IIE. 'There is a basis of contact that will be enhanced with the agreement.' The deal contains specific provisions that modify both the US Iran Threat Reduction Act and the UK Academic Technology Approval Scheme, where most mobility sanctions were encoded. 'It's hard to imagine [episodes like the University of Massachusetts ban] after the deal. It's a sea change, a very important shift,' says Nick Gillard, an analyst at Project Alpha, a King's College London initiative that studies proliferation.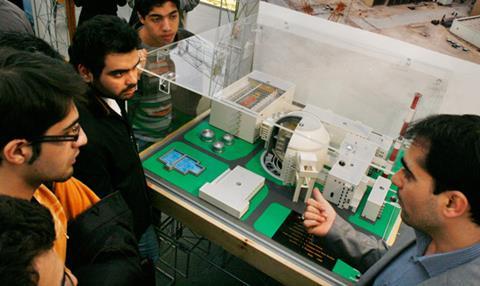 Sanctions have also had a serious effect on the country's scientific infrastructure. Prohibitions on exporting a range of equipment to Iran have centred on potential dual use in both civilian and military applications. Restrictions apply to computers, lasers, lathes, biotechnology and encryption, among others, but also extend to things like scientific software. Seyed Mojtaba Atarodi, a professor of electrical engineering at Sharif University of Technology in Teheran, was held in the US between 2011 and 2013 for violating a ban on trade with Iran by purchasing items that he said was basic equipment for his laboratory.
Iran's virtual exclusion from the international banking system has also had a knock on effect on its scientific enterprise. Technology that could be legally bought from abroad is often out of reach because it is impossible to use credit cards or bank transfers to buy it. 'Researchers [at the Iranian Synchrotron Light Source facility] had to learn how to make their components,' says Herman Winick, a physicist at the Stanford Synchrotron Radiation Laboratory in the US and a member of the scientific committee of the Middle East synchrotron Sesame. 'But for magnets you need very high quality steel that is unavailable in Iran: their progress was inhibited.'
Another effect of the deal on infrastructure is the creation of a scientific research centre in place of Iran's enrichment plant at Fordow. However, the specific purpose of the future centre has not been defined yet: proposals range from a site for medical isotope production, to a particle accelerator or a neutrino detector.
Change comes slowly
Iranian scientists will also find it easier to get their work published in scientific journals after sanctions are lifted. Financial restrictions have halted the payment of journal dues, while US scientists have been forbidden from reviewing work from Iranian governmental entities.
I don't think the deal will open the political and social atmosphere, it may even create more barriers for independent scientists and writers
Despite the deal, science in Iran will not be returning to normal anytime soon. Sanctions will not disappear overnight and could be 'snapped back' if Iran violates the terms of the deal. Two important universities, Shahid Beheshti and the Sharif University of Technology, will be blacklisted until 'transition day', which is eight years after the adoption of the deal. Three universities linked with the Iranian military – Malek Ashtar, Imam Hossein and Baghyatollah Medical Sciences University – will remain under sanctions.
Non-nuclear sanctions, imposed for human rights violation and supporting terrorism, are excluded from the deal and will remain in place. Some of these measures focus on the activities of Iran's Revolutionary Guard Corps (IRGC). These may end up affecting a number of universities, given the prominent role of the IRGC in higher education in the last few years. The IRGC was born as a voluntary militia after the revolution but it has become a branch of the Iranian military and expanded into many areas of Iranian society. It is reported to own 51% of the Iran Telecommunication Company and controls two major banks. One of the IRGC's branches is the Basij and when former president Mahmoud Ahmadinejad's government dismissed 90% of university deans they were replaced in part by Basij appointees.
Despite promising signs, experts believe that the deal will not substantially improve academic freedom. Hopes had been raised that one of the deal negotiators, and head of the Atomic Energy Organization of Iran (AEOI), was committed to seeking a pardon for Kokabee. However, Kokabee and other scientists are still imprisoned. 'I don't think [the deal] will open the political and social atmosphere,' says the aforementioned professor and environmental writer. '[Supreme leader of Iran Ali] Khamenei said that we should make new dams to block incoming western ideas. It may even end up creating more limitations on the activities of independent scientists and writers.'