Six year sentence on propaganda and activism charges believed to be result of support for nuclear negotiations that angered hardliners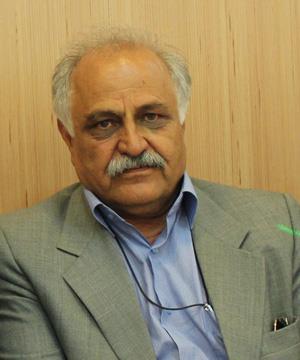 Supporters of jailed Iranian political activist and retired chemistry professor Mohammad Hossein Rafiee Fanood claim that his imprisonment is a result of his support for Iran's nuclear deal. Rafiee was sentenced to six years in prison in May for 'issuing statements against the state's security' and belonging to an outlawed organisation. A close contact of Rafiee says his backing for nuclear negotiations may have infuriated hardliners.
The verdict records that Rafiee was sentenced to five years for belonging to Melli Mazhabi, an illegal nationalist–religious organisation, and one year for 'spreading propaganda'. The court in Tehran found Rafiee guilty of 'spreading propaganda against the system by giving interviews to media who are against the state'. It also states that he was involved in drafting documents for the National Peace Council, an opposition organisation of which Rafiee is a member, which 'aimed at putting pressure on the regime to retreat in its foreign policy issues, in particular the nuclear issue'.
The first charge of membership of Melli Mazhabi is identical to one laid against him in 2003. Rafiee claims that his jailing on this charge is illegal because that offence is covered by the statute of limitations under Iranian law.
In 2003, Rafiee was given a four year suspended sentence for being a member of the Melli Mazhabi party. Rafiee did not fall foul of the authorities again until 2013, when the intelligence ministry tried unsuccessfully to put him on trial again, according to an open letter he released on 30 August. In June 2014, intelligence agents raided his house, and one year later they 'kidnapped' him 'without any arrest warrant', Rafiee stated in his letter. He also accuses the intelligence ministry of rigging his trial. A close contact of Rafiee says that he is currently being held in Evin prison in unhygienic and overcrowded conditions.
Nuclear opposition
The second charge of 'spreading propaganda' may be related to three articles he wrote and one YouTube video on Iranian nuclear policy that were published between 2013 and 2015. In them, Rafiee outlines his support for the talks that led to a nuclear deal between Iran and the P5+1 group (China, France, Russia, the UK and US plus Germany) in August.
Rafiee, who has appealed his sentence, said that he has followed Iran's ambitions to become a nuclear nation since the Shah's rule in the early 1970s. 'After 40 years, I still have the same belief that nuclear power in Iran is uneconomic,' Rafiee writes in his appeal bill, with exceptions only for 'medical, industrial, agricultural and services applications'. In his first article, a 120 pages essay called The Geneva agreement, national interest, and security, he writes that 'in addition to lifting some sanctions, [the agreement] pushes away the phantom of war in the region'.
A source close to Rafiee says that his vocal defence of the nuclear deal irritated hardliners opposed to it, who plotted to silence the professor. Rafiee's sentence also prohibits him from any journalistic or political activity for two years.
The American Chemical Society and the Committee of Concerned Scientists protested Rafiee's detention in openletters in July. 'We are very concerned about Prof Rafiee's well-being, but also about the broader implications his situation suggests regarding intellectual discourse in Iran,' says Clare Robinson of Scholars at Risk. 'Dr Rafiee … should not be in prison. He should be at university teaching our young generation,' Shirin Ebadi, 2003 Nobel peace prize laureate and founder of the National Peace Council, tells Chemistry World.
Rafiee's jailing has poured cold water on hopes that the nuclear deal would rapidly improve academic freedom in Iran. Human rights organisations hoped that it would also improve the situation of another jailed Iranian scientist, PhD student Omid Kokabee, but this has not happened.
The nuclear deal is, however, still expected to have a positive impact on the lives of Iranian scientists. 'If the economy improves [as a result of sanctions being lifted] their lives will improve, in terms of getting money to buy books, subscribe to journals, do research,' says Abbas Milani, director of Iranian studies at Stanford University, US. The deal is expected to lead to greater freedom of movement for Iranian scientists, currently constrained by sanctions. 'The deal will reopen the doors [of many international institutions] to Iranian students. It's a sea change, a very important shift,' says Nick Gillard, a researcher at the Centre for Science and Security Studies at King's College London in the UK.