Could pharma giant's 'value' and 'innovative' segments get broken apart?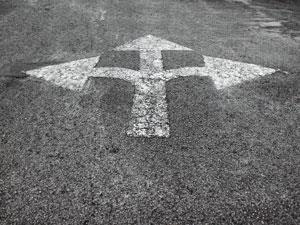 Pharmaceutical giant Pfizer is internally dividing its commercial operations into three business segments, which will report profits separately from 2014 onwards. The move continues recent reorganisation steps the company has made since Ian Read became chief executive in 2010, formalising them and extending them to its emerging market operations.
'Pfizer has said for some time now that we're building strong 'innovative' and 'value' cores in developed markets,' spokeswoman Joan Campion tells Chemistry World. 'We were evaluating how to do this on a global basis. To create three distinct global lines of business internally is a natural step in this process.'
What do oncology, consumer healthcare and vaccines have in common, and how will they benefit from being lumped together?
Its 'value' segment will include off-patent drugs and those whose patents are due to expire before 2015. This will be joined by two 'innovative' segments. One will address inflammation and immunology; cardiovascular and metabolic diseases; neuroscience and pain; rare diseases; and women's and men's health. The other includes vaccines, oncology and consumer healthcare. This won't lead to large scale physical movements of staff or operations, Campion says.
Read said at a conference call to discuss Pfizer's financial results in January that restructuring its management could lead to assessing whether to break off the segments. 'At that point, we'll be able to evaluate whether the shareholders would prefer to have the option to invest in two distinct companies or not,' he explained. However Campion underlined that Pfizer isn't a position to make such decisions yet.
'Disaggregation of big pharma is inevitable,' says Bernard Munos, a consultant focusing on pharmaceutical innovation who previously called Pfizer 'dysfunctional'. 'The economics are compelling. Consider the far-flung innovation networks that many big pharma firms are building to tap the global brain and lower their cost base. It is not just outsourcing, but rather co-creation, leveraging insights and talent of external scientists that can help them succeed faster and better. Innovation rests on risk-taking and bold science. Big companies tend to be conservative, with a penchant for low-risk science.'
Munos adds that while the reorganisation shows Read's ability to act boldly, his goals are not clear. 'I understand the creation of the value business segment,' he says. 'The logic behind the innovative business segments, however, is puzzling. To my knowledge, no-one has been able to figure it out, which is a concern. What do oncology, consumer healthcare and vaccines have in common, and how will they benefit from being lumped together?'