Canadian companies need to engage more with government to safeguard competitiveness while improving sustainability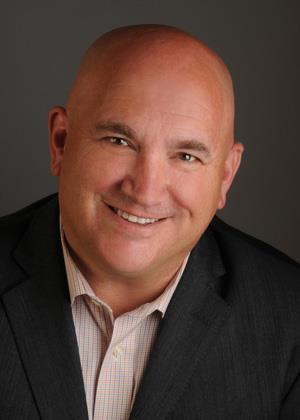 The business of chemistry in Canada needs stronger, more comprehensive representation to lawmakers and consumers, says Bob Masterson – incoming president and chief executive of the Chemistry Industry Association of Canada (CIAC).
The association represents the interests of petrochemical, inorganic and speciality chemical companies, as well as bio-based manufacturers and chemistry-related technology and R&D firms. Masterson believes that industry is missing out on opportunities to be involved in political and regulatory decisionmaking.
'Whereas previously we saw decisions being taken after lengthy consultation, adequate consultation … we are now seeing decisions taken very promptly at the political level,' he says. 'The only way we can maintain the competitiveness of our industry in that environment is if we can begin to be much more engaged at that same political level.'
Specifically, Masterson cites policy decisions on emissions targets, climate change and carbon taxes as being made hastily and posing obstacles to Canada's chemical industry. He also points to increases in fees for permit approval and hazardous waste levies, which add to the costs of chemical companies doing business in Canada.
Canada is a complicated place for chemical companies to operate because it comprises 'loosely federated nation states,' according to Masterson. Regulations are set by the federal government, but also by provinces and municipalities. 'We have a lot of actors, and it is not coordinated,' he explains.
'We have non-governmental groups that are very agile and quick, and they have been able to mobilise very quickly and affect changes at the political level,' Masterson explains, pointing for example to 'unprecedented' federal government action earlier this year cracking down on microplastics in personal care products.
In March, the House of Commons voted unanimously to take 'immediate measures' to regulate these tiny plastic beads used in products like face wash and toothpaste. 'The fact that that came without any consultation, any debate, through a House of Commons vote, urged on by non-governmental sectors, was a departure from traditional forms of public policy making,' Masterson says.
In addition, he is concerned about the marketplace performing the role of the regulator by essentially delisting certain chemicals in Canada. 'That is a significant challenge for our industry,' Masterson remarks.
He suggests that hardware retailers like Lowe's and Home Depot are making 'very aggressive decisions' about the products that are on their shelves, and their ingredients. 'Our industry believes that risk should be managed on a scientific basis,' Masterson says. 'Where there are risks, informed by science, we will figure out how to manage them with others.'
To engage more effectively, Masterson wants the CIAC to be more integrated with the industrial community. There are thousands of companies engaged in chemistry in Canada, but only around 50 are CIAC members. 'They are 50 very important companies: they make up about 75% of the shipments on our industry,' Masterson notes. Nevertheless, he believes the organisation needs participation from more companies to have a strong voice.
Nourishing change
An evolution in feedstock for the chemical industry is providing Canadian companies with new opportunities. Abundant biomass and industrial infrastructure led renewable biochemical company BioAmber to build the world's largest succinic acid plant in the chemicals cluster of Sarnia, Ontario.
'They are using the abundant utilities and services available on that site – there is access to a port, to rail and a [power and steam] co-generation plant,' Masterson states. 'They basically plugged in a bio-based manufacturing company right in the heart of our traditional chemical valley.'
Unilaterally-introduced carbon prices are going to put a significant chill on investment
While the transition to bio-based chemistry is not going to happen overnight, Masterson says, this concept of a bio-industrial hybrid cluster is very much supported by the provincial government in Ontario and also the federal government in Ottawa, he says.
The emergence of shale gas, particularly liquid-rich shale gas, has also reinvigorated more traditional chemical manufacturing, according to Masterson. He says there are over 150 projects in the Sarnia area valued at over a $100 billion.
'If you were to go back five or seven years ago, the chemistry industry in Canada and North America was considered mature,' Masterson states. 'The growth opportunities were few and far between; the industry was feedstock-constrained.'
There is now a lot more potential in Canada, and Masterson says that the CIAC must ensure a competitive public policy environment that can attract increased investment into the country. The past decade has seen significant improvements to corporate tax regimes in Canada, but he says there has been some backsliding, mostly at the provincial level.
'There is no question that we have to take steps to reduce emissions,' he says. 'But I don't understand how we can be expected to invest in the new technologies … to reduce emissions, and at the same time pay carbon taxes, or defacto carbon taxes, on the balance of our emissions through a cap-and-trade system, especially at a time when our competitors aren't.'
Key competitors of Canada's petroleum-based industry are in Asia and in the Southeast US, in gulf coast states like Texas and Louisiana. They are unlikely to face carbon prices of the type being discussed in Canada any time soon. 'Large, unilaterally-introduced carbon prices are going to put a significant chill on investment,' Masterson warns.