Former Secretary General of the RSC and founding fellow of two Australian universities died on 12 January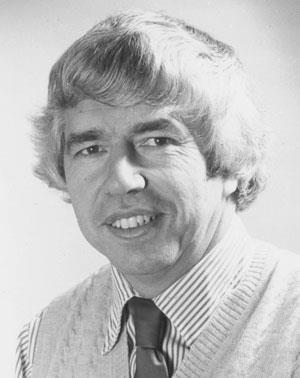 Roy David 'Gus' Guthrie, former Secretary General of the RSC, died on 12 January 2013 at Nambour Private Hospital in Australia. A passionate scientist and dedicated educator, Guthrie made significant contributions to the university system in Australia.
Born in Leatherhead, UK, Guthrie studied chemistry at Kings College, London, graduating in 1955, and obtained his PhD in organic chemistry there in 1958. Guthrie's expertise lay in carbohydrates and he was inaugural editor of the RSC specialist periodical series on carbohydrate chemistry.
Much of his early career was spent as a consultant research chemist in the UK and US, with posts at the University of Leicester and the University of Sussex. During this time he also worked for Schering (now Schering–Plough) on the structure and synthesis of the aminoglycoside antibiotic gentamicin, a drug he would later receive during his cancer treatment.
In 1973, Guthrie moved to Australia to become the founding dean of the faculty of science at the newly established Griffith University, later becoming the university's first vice chancellor.
Guthrie returned to the UK from 1982–1985 to serve as Secretary General for the nascent RSC, following the unification of the Royal Institution of Chemistry, Faraday Society, Society for Analytical Chemistry and the Chemical Society in 1980.
Presidency at the New South Wales Institute of Technology prompted Guthrie's return to Australia, where he remained for the rest of his life. Guthrie was instrumental in this institute's transition to become the University of Technology, Sydney and in his role as vice-chancellor he oversaw the subsequent amalgamation with Kuring-gai College of Advanced Education and the Institute of Adult and Teacher Education. Retiring from this post in 1996, Guthrie's contributions to education were recognised with membership of the Order of Australia. Guthrie continued to be a significant figure in higher education, acting as a consultant to Australian, New Zealand and Middle East governments.
In later life, he founded the Coastal Caring Clowns organisation and many sick and elderly patients in hospitals and care homes of the Sunshine Coast were cheered by Guthrie's visits as Charlie the Clown.
Colleagues and friends recall his intelligence, humility, humour and kindness. 'He was a very human man, always cheerful and with a great sense of humour, and it was always a great pleasure to be in his company,' said David Phillips, immediate past president of the RSC.
Guthrie is survived by former wives Ann and Lyn, three sons, David, Richard and Jonathan, and a grandson, James.