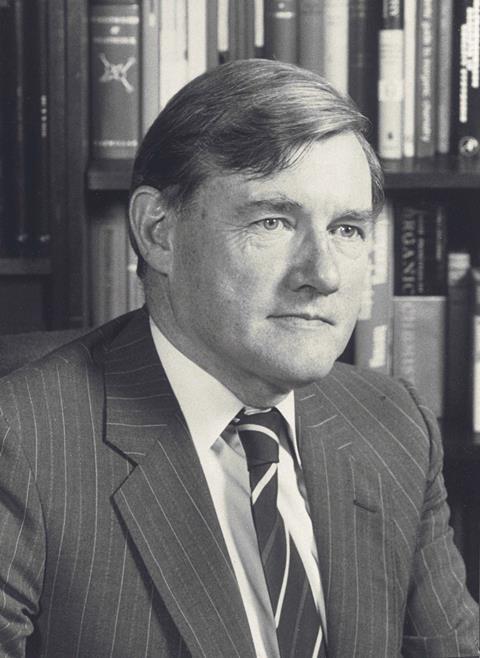 John Cadogan, an organic chemist whose career spanned academia and industry, died on 9 February, aged 89. Cadogan served as the Royal Society of Chemistry's president from 1982 to 1984. During his time as president he oversaw the completion of the merger of four chemical societies – the Chemical Society, the Royal Institute of Chemistry, the Faraday Society and the Society for Analytical Chemistry – to form the Royal Society of Chemistry.
Helen Pain, acting chief executive of the Royal Society of Chemistry, said: 'This is incredibly sad news and our thoughts are of course with his family and friends. Sir John dedicated a lifetime of energetic and enthusiastic support to the chemical sciences, which included being the second president of the newly formed Royal Society of Chemistry in the early 1980s. His leadership helped to unite the community and cement the organisation around the Royal Charter.'
Cadogan was born in Pembrey, Wales in 1930. He began his research career at King's College London, where he discovered the indole-forming cyclisation reaction that now bears his name. He spent a significant portion of his academic life as a professor at the University of St Andrews and the University of Edinburgh.
He also worked in the private sector, joining the BP Research Centre in 1979 as chief scientist, shaping the firm's research priorities. Cadogan also served as BP's director of research between 1981 and 1992, growing the company's investment in research.
He was appointed the first director general of the UK's Research Councils in 1994. He also served on the Royal Commission on Criminal Justice established in 1991, which was instrumental in facilitating the widespread use of DNA analysis in the English criminal justice system. In 2010, he became founding fellow and the inaugural president of the Learned Society of Wales.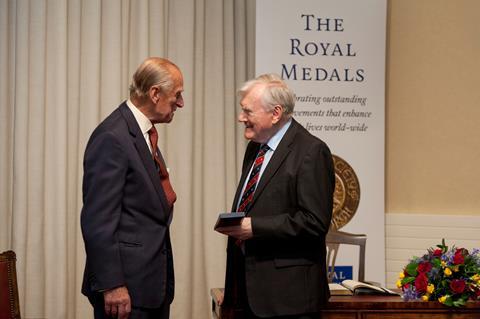 Among his many awards, Cadogan received the Meldola Medal from the Chemical Society in 1959. He also won the society's Corday Morgan Medal for outstanding early-career achievement in 1965. He was knighted in 1991, and in 2013 he was awarded the Royal Society of Edinburgh's Royal Medal from the Duke of Edinburgh for his outstanding contributions to organic chemistry.
He was also a passionate science communicator – delivering live lectures and chemistry demonstrations to thousands of school children, and to innumerable viewers of his televised talks.

Rebecca became the US Correspondent for Chemistry World in September 2014, based out of Washington, DC, after writing for the magazine on a freelance basis since 2007.
View full profile