Equipment imports and modernisation hampered by extra administrative burden
The Russian chemical industry is facing problems importing foreign equipment and machinery, owing to sanctions imposed on Russia by Western countries.
Sanctions imposed by the US and EU mainly concentrate on high-powered individuals, but also include bans on imports of arms, certain oil exploration and production equipment, and dual-use equipment that could be used in these industries.
Many Russian chemical producers have already experienced interruptions – and even complete suspensions – of deliveries of EU equipment. This is holding back plans for plant modernisation, which have been initiated in recent years.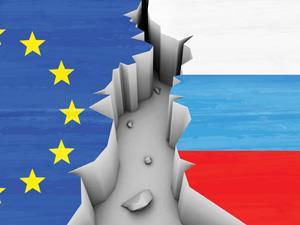 The majority of Russia's biggest chemical manufacturers have purchased new equipment to match what they are already using in their production processes abroad, says to Victor Ivanov, president of the Russian Union of Chemists – a public association that unites the country's leading chemistry enterprises. According to Ivanov, a significant proportion of this equipment is purchased at Moscow exhibitions, such as Interplastica and some others. However, because of import difficulties, significantly less will be presented at exhibitions in 2015, limiting companies' access to the latest equipment and machinery.
Ivanov adds that sanctions have also suspended imports of some high-tech chemistry products, particularly speciality chemical products and chemical reagents to Russia.
Farid Minigulov, general director of Kazanorgsintez – Russia's leading producer of polyethylene – adds that the sanctions have increased volumes of paperwork and documentation. 'Our partners and suppliers of imported equipment and spare parts are requiring additional documents from us,' Minigulov says. 'According to them, this is the result of pressure from their governments, particularly Germany (which supplies the majority of equipment to Russian chemical producers) and other EU countries. They need documents and certificates confirming that their products are not of dual purpose and cannot be used to produce military equipment. At the same time, some equipment is no longer exported to Russia, despite the fact that it has nothing to do with dual-purpose products.'
The Russian Union of Chemists claims that, as well as blocking trade in equipment, the sanctions are also causing problems with supplies of some raw materials used in chemical production. In particular some types of speciality oils, catalysts and other products.