The higher education sector faces cuts but science and research is to be spared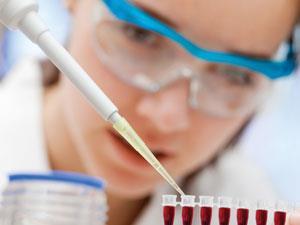 The higher education sector in England is faced with managing significant reductions in its budget for 2014–15 and 2015–16. But the government has decided to protect investment in science and research as part of its plans to have this sector drive the UK's economic recovery.
The funding allocations for the Higher Education Funding Council for England (Hefce) were announced in the annual grant letter from the Department for Business, Innovation and Skills (BIS). Hefce will have a total of £4091 million to distribute for the 2014–15 financial year. That is down £125 million from the amount budgeted for in last year's letter, and down £923 million compared with 2013–14. The plan for 2015–16 is £4008 million.
Within this overall amount, the grant for science and research is maintained at £1573 million. So it is the grant for teaching that has taken the hit, falling to £1.9 billion in 2014–15, from £2861 million last year, with a further planned reduction to £1669 million in 2015–16. Meanwhile, the ringfenced funding set aside for science will be boosted by £115 million to £4691 million in 2015–16.
The letter, signed by Vince Cable, the head of BIS, and science minister David Willetts, urges Hefce to 'deliver savings in ways that protect, as far as possible, high cost subjects (including science, technology, engineering and maths), widening participation and small and specialist institutions'.
Sarah Main is director of the independent pressure group Campaign for Science and Engineering (CaSE). 'I am delighted to see the government backing science and engineering to drive our economic recovery,' she said. 'In 2015–16, in which over half of government departments face cuts of 5% or more, the government has chosen to protect the ringfence and invest in science. I recognise how difficult it would have been to maintain this level of investment in BIS, which has had to find savings of 6%, and I welcome the commitment of the minister and the department in doing so.'
Paul Nurse, president of the Royal Society, also recognises Vince Cable's efforts. 'There have been rumours of cuts relating to problems with his department's budget, so we are very pleased that Vince Cable has managed to find a way to maintain the science budget,' he said. 'In tough economic times, we have seen relative protection for the science budget which is very welcome.' However, Nurse warns of becoming complacent as other countries are investing more. 'With signs of economic recovery it must be hoped that the chancellor will see the opportunity to further invest in knowledge, the seed corn for sustained future growth.'