Akzo Nobel bids higher for British chemicals company.
Dutch chemicals company Akzo Nobel has raised its potential offer for Britain's Imperial Chemical Industries (ICI) to ?8 billion (670p per share). ICI has allowed Akzo to peruse its books, and regulators have set the deadline for a formal bid at Thursday 9 August.
The increased offer follows ICI's rejections of two earlier Akzo approaches. In June, a 600p per share proposal was dismissed as 'significantly undervaluing the company', while an increased 650p per share suggestion in July was refused on the grounds that it failed to recognise ICI's full strategic value.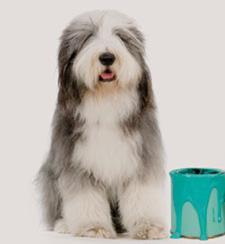 Akzo has been able to offer more money since it agreed that after a takeover it would sell ICI's US National Starch subsidiary - the adhesives and electronic materials section of the company - to German consumer chemicals supplier Henkel, for ?2.7 billion. That cash return would please Akzo's shareholders, who have already said they are worried about the expense of the takeover deal. Analysts said opposition from Akzo's own shareholders was the barrier that could scupper any eventual bid.
ICI's strengths in decorative paints and coatings are its main attractions for Akzo, which is already the world's largest maker of industrial coatings. The Dutch company is cash-rich after selling its pharmaceuticals business for 11 billion euros (?7.5 billion) to Schering-Plough in March. Its bid for ICI might still face last-minute competition from US group Dow Chemical, or Germany's BASF.
Richard Van Noorden
Enjoy this story? Spread the word using the 'tools' menu on the left.