Six of the penalities related to a March lab explosion that critically injured a postdoctoral fellow have been dropped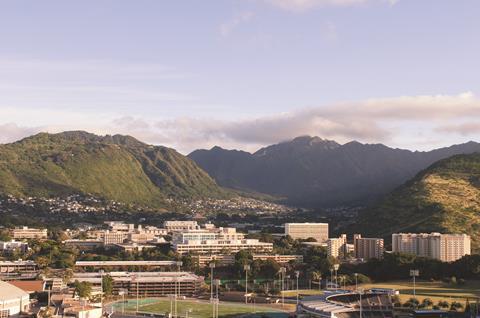 The University of Hawaii at Mānoa will have to pay only 60% of the fines originally levied after a lab explosion cost a young researcher her arm earlier this year. Under an agreement reached on 7 October between the university and the Hawaii Occupational Safety and Health (Hiosh) body, the penalties were dropped from 15 to nine, and the total fine was cut from $115,500 (£94,300) to $69,300.
The accident in question occurred in March when visiting postdoctoral research fellow Thea Ekins-Coward was mixing hydrogen, carbon dioxide and oxygen from separate cylinders. As she was creating the growth medium for a microorganism a static discharge triggered an explosion. Last month, HIOSH found that the University of Hawaii failed to provide a safe workplace for employees by not reducing their exposure to possible explosion and fire hazards, and by the lack of periodic in-house lab inspections.
The new settlement represents an acknowledgement by Hiosh that the university 'takes this matter very seriously', the University of Hawaii said in a statement. The university said it is 'working diligently' to address the remaining violations, further strengthen the culture of safety and foster an environment where hazard recognition and risk assessment are the norm.
Since the accident, the university's Office of the Vice Chancellor of Research has created a chemical and physical hazards committee to promote greater awareness and commitment to health and safety in its research and teaching labs. This committee will request that each principal investigator at the university submit a chemical inventory and complete a physical hazards survey.

Rebecca became the US Correspondent for Chemistry World in September 2014, based out of Washington, DC, after writing for the magazine on a freelance basis since 2007.
View full profile