UK schools forced to get military to blow-up dried-out 2,4-dinitrophenylhydrazine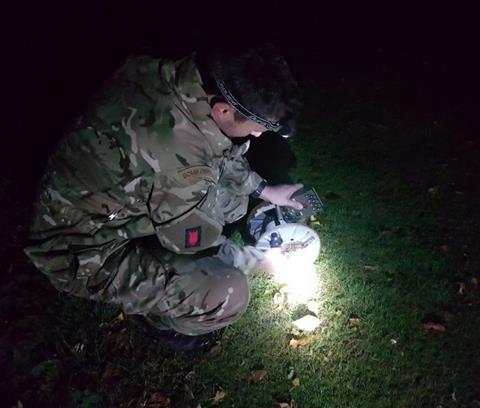 At least 40 schools around the UK have called in the country's military to conduct controlled explosions of a reagent used in chemistry experiments. Concern spread rapidly after the UK's Education Funding Agency (EFA) sent schools an e-mail on 28 October mentioning 2,4-dinitrophenylhydrazine (2,4-DNP or 2,4-DNPH). 'We have contacted schools to remind them of the importance of storing chemicals for practical science activities carefully,' a Department for Education spokesperson said.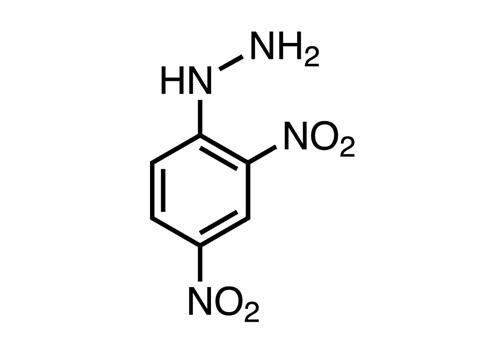 Cleapss, the UK's science advisory education service, was subsequently inundated with calls from schools asking what they should do with incorrectly-stored stocks. 2,4-DNPH (referred to by Cleapss and EFA as 2,4-DNP) is supplied damp to minimise the risk of explosion from dry powder getting into the air and encountering a spark or flame. According to Cleapss, controlled detonations are currently the only option for disposal of dried-out material. Nearby residents and pupils were taken by surprise by the resulting explosions and complained about a lack of notification, even amid traditional firework noise around the UK's Bonfire Night on 5 November.
Cleapss has now increased its call-handling capacity after 2 November became its busiest day ever, with teachers also calling the emergency services. 'Some schools have jumped the gun somewhat,' Suffolk Police spokesperson Tim Cracknell tells Chemistry World. 'They should be calling Cleapss in the first instance, then assessing whether it's been stored correctly.' If it hasn't, the police then need to get involved, as only they have authority to call in bomb disposal, Cracknell explains. For example, Suffolk Police called in the army to St Albans Catholic High School in Ipswich and the Thomas Gainsborough School in Great Cornard.
Police and the military arrived at Backwell School after midnight on 3 November to deal with 50–75g of 2,4-DNPH, according to headmaster Jon Nunes. 'They were very busy in our area,' he says. 'They had visited eight schools before us and were due to go on to another in Weston-super-Mare after they had finished.'
Thank you to the police and military who safely disposed of our 2,4-DNPH following government guidance: https://t.co/Jraxp2P2JY pic.twitter.com/FsdVBYcTeL

— Backwell School (@Backwell_School) November 4, 2016
Shiplake College in Oxfordshire also had the bomb squad carry out a controlled explosion on 2,4-DNPH.
The aftermath of a loud bang, or controlled explosion. We were one of the many schools who had 2,4-DNPH in their cupboard. pic.twitter.com/OLlXlnFGHJ

— Gregg Davies (@ShiplakeHM) November 4, 2016
Lessons learned?
Reacting carbonyl compounds with 2,4-DNPH to produce an orange dinitrophenylhydrazone derivative has recently been reintroduced onto A-level courses. 'This used to be part of the A-level specification but it was removed,' explains Adrian Rowley, head of science at Bromley High School. 'School science departments would have had stocks of 2,4-DNP left sitting in chemical stores slowly drying out if they were not stored correctly.'
This year's pupils are the first doing the experiment since its reintroduction, Rowley adds, and his school therefore bought the reagent as it had disposed of old supplies. Other schools will have retrieved questionable 2,4-DNPH 'from the dusty back shelves of the chemical store', however. Consequently, Cleapss started getting calls about it, prompting the 28 October EFA message. Media reports of bomb disposal squads attending schools subsequently increased significantly.
Rowley emphasises that in his 22 years of teaching, he has never encountered any accidents involving 2,4-DNPH. And teachers continue to use this chemical safely as part of normal teaching, stresses Richard Needham, secretary for the Association for Science Education for the Yorkshire and Humber region. 'The most common reaction from teachers has been, "Ours is fine, surely people are following the clear advice on how to store 2,4-DNP correctly",' he says.
Needham feels that the situation is a reminder of the importance of science technicians in UK schools. UK secondary schools are fortunate compared with most schools in OECD countries, which do not have specialised personnel to handle chemicals. Some of his colleagues believe conversion of schools to independent academies, 'could potentially lead to further similar cases in the future', Needham adds. More academies mean local authorities have less money for support staff. 'Most authorities now have no science adviser,' he says.
A controlled detonation was also carried out at Swansea University on 27 October, although the substance in this case was picric acid.
I always said @SwanseaUni was explosive fun! #explosivefun #swanseauni #letsgoswansea pic.twitter.com/3BQBSwwDK7

— Nathan Shaw (@natshaw97) October 27, 2016
The article was updated on 9 November 2017 to clarify that Cleapss had been inundated with calls from schools around the UK.